Solstad and Ocean Yield enter standstill period for anchor handling duo
Ocean Yield, a ship owning company with investments in vessels on long -term charters, has entered into a standstill agreement with Solstad Offshore for two anchor handlers built in 2013, the Far Senator and Far Statesman.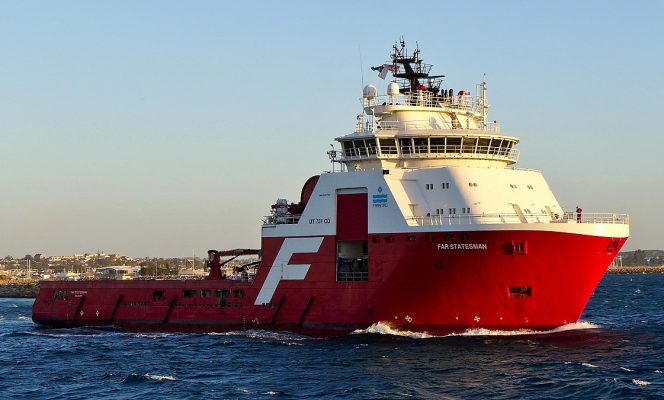 ---
Ocean Yield said on Thursday it had, together with the secured lenders to certain subsidiaries of Solstad Offshore that previously were part of the Farstad Shipping Group, entered into a six-month standstill period with respect to payment of interest, installments and charter hire.
To the extent the cash in these subsidiaries exceeds NOK 300 million ($34.7M) on a consolidated basis, the excess amount will be used for settlement of the delayed payments on a pro rata basis.
During the standstill period Solstad Offshore intends to implement a financial restructuring of the company.
Namely, expecting a challenging winter season in the North Sea, Solstad in late October decided to begin negotiations with lenders and other stakeholders to improve the overall liquidity situation.
Earlier in December, Solstad scheduled a bondholders' meeting to ask their consent for temporary suspension and deferral of interest and amortizations on financial debt. Solstad then started the process of negotiating a potential agreement whereby interest and amortizations on financial debt of the Solstad Offshore group would be temporarily suspended and deferred starting December 20, 2018.
At a meeting on Wednesday, December 19 Solstad's bondholders accepted the company's proposal for temporary suspension and deferral of interest and amortizations on financial debt.
The bondholder's suspension and deferral is conditional on a principal and interest suspension being agreed with the financial creditors of relevant subsidiaries of SOFF and will be valid for the corresponding period.
Offshore Energy Today Staff
Related news
List of related news articles