Solstad is on a roll as six vessels win new jobs in African and Norwegian waters
Norwegian offshore vessel owner Solstad Offshore is experiencing a prolonged spell of success, demonstrated by the latest batch of contracts for six vessels in its fleet. Five of these ships are anchor handling tug supply (AHTS) vessels while the sixth one is a construction support vessel (CSV).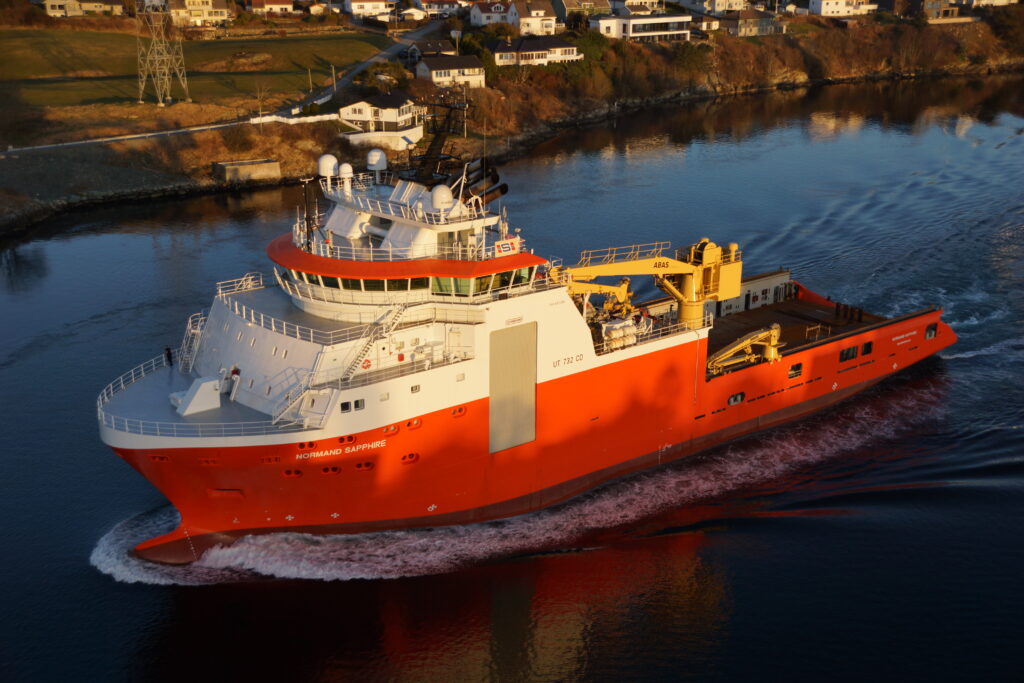 According to Solstad Offshore, five large AHTS vessels have been hired on a new assignment in West Africa by Ocean Installer. The project will be executed by the AHTS vessels: the 2010-built Normand Drott, the 2008-built Normand Sapphire, the 2014-built Normand Sigma, the 2010-built Normand Prosper, and the 2014-built Normand Sirius. The combined contract duration is a minimum of 380 vessel days and will start in 4Q 2023.  
In addition, Ocean Installer handed out a seasonal contract for 2024 for the large, 2015-built CSV Normand Navigator for work mainly on the Norwegian Continental Shelf (NCS). This deal also includes additional services such as ROVs, project support, and a survey.  
While Solstad did not disclose any financial details about these deals, as commercial terms between the parties are confidential, the vessel owner did point out that the terms are in line with present market conditions for these types of vessels.
After Solstad Offshore embarked on a restructuring mission, the firm agreed to sell its platform supply vessel (PSV) fleet in March 2023 to Tidewater for a total cash consideration of approximately $577 million.
The completion of this sale was disclosed on 5 July 2023. Tidewater paid approximately $580 million for all 37 PSVs from Solstad. This marked an exit from the PSV segment for the Norwegian vessel owner.