No more PSVs in Solstad's fleet as Tidewater takes over 37 vessels to establish 'largest hybrid OSV fleet'
U.S. offshore vessel operator Tidewater has boosted its fleet of platform supply vessels (PSVs) by wrapping up the acquisition of the PSV fleet owned by Solstad Offshore, a Norwegian shipping player. This enables the U.S. vessel owner to further fortify its fleet of offshore support vessels (OSVs).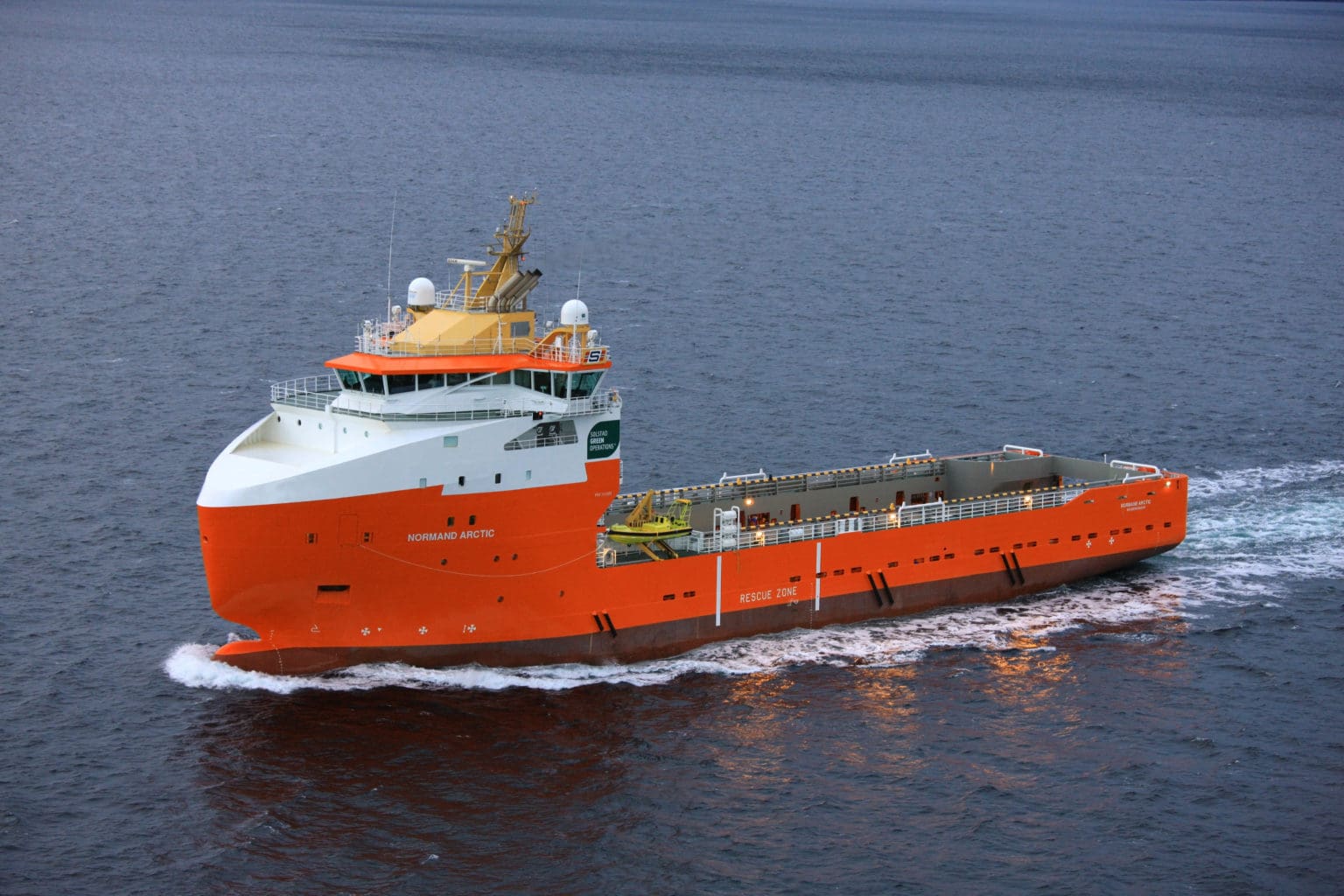 Solstad Offshore revealed the sale of its PSV fleet and its exit from the PSV segment in March 2023. The completion of this sale was disclosed on 5 July 2023. Tidewater paid approximately $580 million for all 37 PSVs from Solstad. The Norwegian player claims that this will reduce its interest bearing debt by approximately NOK 6 billion (about $563 million). The transaction is expected to have a positive accounting effect of around NOK 250 million (almost $23.45 million) to be reflected in 2Q 2023.
Lars Peder Solstad, CEO of Solstad Offshore, remarked: "We are very pleased with the sale of our PSV fleet. This will strengthen the balance sheet of Solstad considerably and the remaining fleet of 40 high-end CSV and AHTS vessels will all be relevant for both oil & gas and renewable energy clients. As such, Solstad will be an important operator in the ongoing energy transition."
In a separate statement, Tidewater confirmed the closing of its acquisition of 37 platform supply vessels and related assets from Solstad Offshore. The purchase price of approximately $580 million consists of the previously announced $577 million base purchase price along with an initial $3 million purchase price adjustment, that will be adjusted for bunkers and other consumables within the next two weeks.
Furthermore, this was funded through a combination of cash on hand, net proceeds from the $250 million Nordic bond issuance, and net proceeds from the $325 million senior secured term loan made pursuant to a credit agreement, dated 30 June 2023, with DNB Bank, New York Branch, as facility agent, and other lenders.
Quintin Kneen, Tidewater's President and Chief Executive Officer, commented: "We are pleased to announce the closing of this acquisition and associated financing. The acquired vessels make up the highest specification PSV fleet of its size in the world and will be an excellent complement to our existing fleet of PSVs. The combination also results in the largest hybrid OSV fleet in the world, with 14 battery hybrid and 2 LNG capable vessels.
"This acquisition marks the completion of another important milestone in the strengthening of Tidewater's leadership position, and we remain focused on bringing together the world's best OSV fleets to create the safest, most sustainable, most reliable, most profitable high-specification OSV fleet in the world."
Tidewater previously bolstered its OSV fleet with the acquisition of Singapore's Swire Pacific Offshore, adding 50 vessels to its fleet in a bid to create the industry's largest fleet of OSVs.