Solstad Offshore wins new contract and extensions in Brazil
Norway's Solstad Offshore has entered into a contract with Queiroz Galvão Exploração e Produção S.A. (QGEP) for one of its construction support vessels. The company also signed two extensions for vessels working in Brazil with Equinor.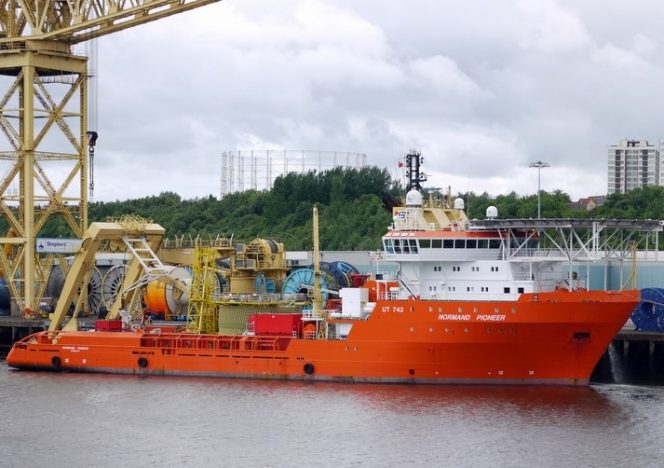 ---
Solstad Offshore said on Monday that QGEP hired the Normand Pioneer CSV for work in Brazil. The 19-year-old CSV was given a two years firm contract with two yearly options.
The contract will begin in the first quarter of 2019 and will support production at the Atlanta Field in the Santos Basin.
According to Solstad Offshore, the Normand Pioneer will replace the AHTS Far Sagaris, which is currently working on the field. The vessel's contract expires in 1Q 2019.
Worth reminding, Solstad Offshore, under the name Solstad Farstad, earlier this year signed an extension with TechnipFMC to a frame agreement covering the provision of vessels for ploughing and trenching operations. The frame agreement, valid until December next year, also included the Normand Pioneer.
Far Scotsman and Far Serenade extension
Furthermore, Solstad Offshore said on Monday it won two six-month extensions for the Far Scotsman and Far Serenade PSV from Norwegian oil giant Equinor. The vessels will keep supporting Equinor's activities in Brazil.
The previous extension for the two vessels was for three months which were set to end in December 2018.
The 2012-built Far Scotsman and the eight-year-old Far Serenade won their initial six-month contract in November 2017.