Solstad's loss deepens. Dayrates low, recovery slow
Norway's offshore vessel owner Solstad Offshore has said that the OSV market recovery has been slow and the dayrates for the vessels are still not at sustainable levels for the owners.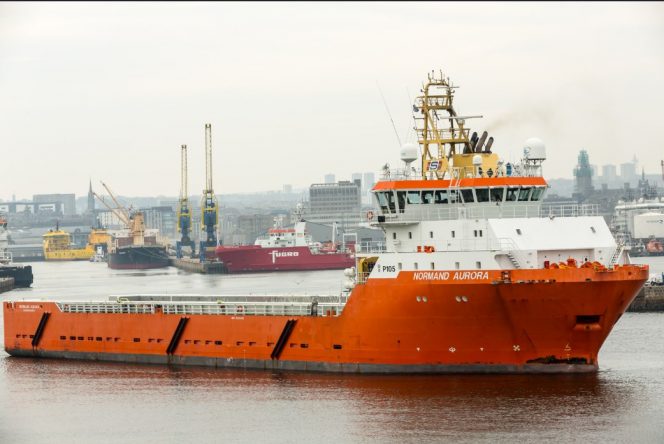 The company which owns 140 various offshore vessels saw its loss for the third quarter deepen to around 456 million crowns (around $55,4 million). This compares to a loss of NOK 375 million a year ago, or about $45 million.
Result before taxes year-to-date as per 30 September 2018 is a loss of around of 1,76 billion crowns, or $211 million. The board of the company based in Skudeneshavn, Norway has warned that the current financial situation is not sustainable.
"In light of the challenging market situation, the Company is closely monitoring the cash development in all group companies… The Board, however, would like to clearly communicate that the current financial situation is not sustainable," Solstad said.
While the company does see improvements in the offshore service vessel market, this is not coming at a fast-enough pace. Thus, Solstad has recently started talks with creditors and is working to cut costs and secure additional cash.
Solstad said: "…with the current outlook, it is expected that the coming North Sea winter season will be challenging and reduce the company's liquidity position further. It has therefore been decided to commence negotiations with financial creditors and other stakeholders to improve the overall liquidity situation and to create a robust long-term platform for the Company," Solstad said.
Demand might increase in 2019
According to Solstad, the current oil price is expected to increase overall investments in the oil & gas sector and the demand for Solstad Offshore services.
"Increased drilling and production activity have, to a certain extent benefited the AHTS's and PSVs in 2018, but is expected to increase further in 2019 and onwards. Within the subsea installation market, several large projects have been sanctioned," Solstad said.
"In combination with higher subsea maintenance and offshore wind activity, this is expected to grow the demand for CSVs further."
Related news
List of related news articles