SWS delivers two jack-ups for operation offshore China
Chinese ship and rig builder Shanghai Waigaoqiao Shipbuilding (SWS) delivered two JU2000E jack-up rigs – the Guoshun and Guoxin – on 3 March.
The delivery ceremony was attended by representatives from the Tianjin China Shipbuilding, Xin Offshore Investment Management, SWS, and China National Offshore and Offshore Asset Management.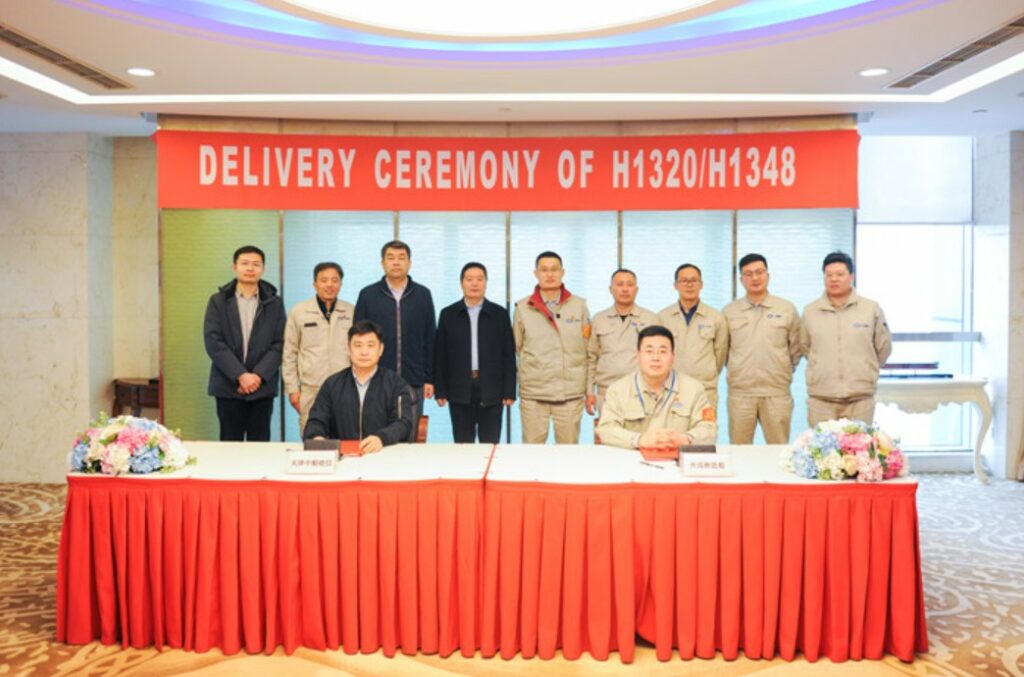 Wang Sheng, general manager of the business department of China National Offshore and Offshore Asset Management, and Hu Haijun, deputy director of the second Waigaoqiao Shipbuilding design department, signed the delivery documents.
The JU2000E jack-up drilling rigs, like the ones delivered, are mainly used for offshore oil and natural gas exploration and mining engineering operations. The basic design of the platform is provided by the F&G company.
The leg length is 166.98 metres, the hook load is 907 tons, the maximum drilling depth is 10,000 metres, and the operating water depth can reach 120 metres.
SWS said that the Guoshun is operated by China National Offshore Oil Services and will go to the East China Sea after delivery to assist in China's oil and gas resource exploration. The rig has also completed the 24-hour test, with zero failures throughout the process.
The Guoxin rig will also operate in the target area under the supervision of Guohai Offshore Asset Management.
Guoshun and Guoxin are the 11th and 12th drilling rigs delivered by Waigaoqiao Shipbuilding. Since 2019, Waigaoqiao Shipbuilding has delivered two CJ50 offshore jack-up drilling rigs, three CJ46 offshore jack-ups, four JU2000E jack-ups, and two Fast4Ward 'universal' FPSO hulls as well as four platform supply vessels.
The most important of these are the two FPSO Fast4Ward hulls for the Liza Unity and Liza Prosperity delivered to SBM Offshore. The two FPSOs, upon completion, will work on the ExxonMobil-operated Liza field located offshore Guyana. The construction of the third hull started in August 2019 and is currently in progress.