TGS in new 2D seismic survey off Mauritania
TGS has started a new 2D seismic survey in the Mauritania-Senegal-Gambia-Bissau-Conakry (MSGBC) Basin offshore Mauritania.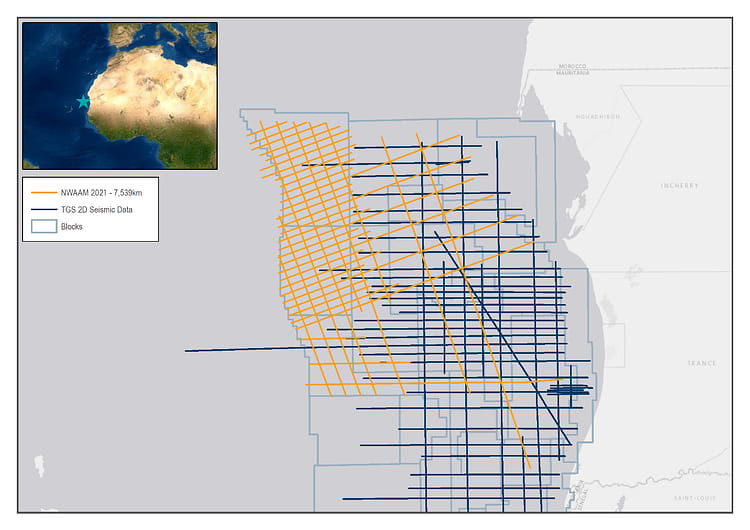 The survey adds to the North-West Africa Atlantic Margin (NWAAM) 2D campaign, the seismic company said.
The NWAAM 2021 survey will comprise 7,500 kilometers of seismic data, with a modern broadband acquisition setup. The vessel BGP Pioneer will undertake the survey that has the full support of the Mauritanian Ministry of Hydrocarbons.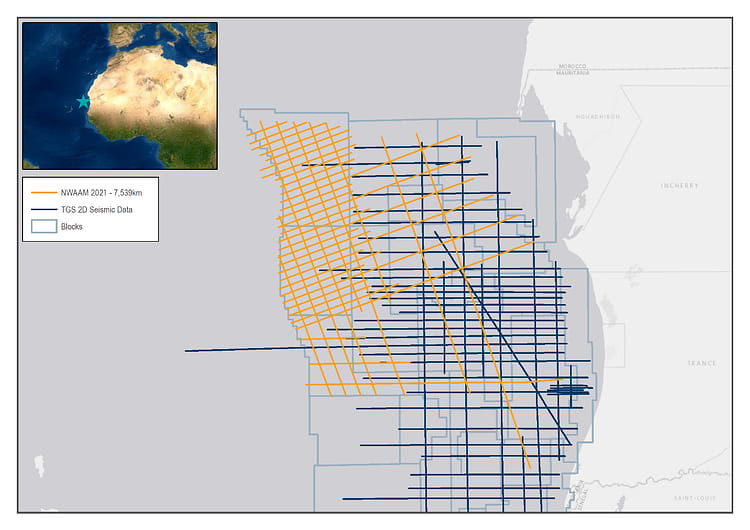 The survey aims to illuminate the regional plays in the ultra-deep and deepwater areas with a new azimuth and to provide prospective insights into an oil-prone area in relation to recent key wells and shallow water geology.
According to TGS, this additional insight will enable explorers to build upon the Greater Tortue Ahmeyim complex and surrounding discoveries.
The acquisition is expected to last for 60 days with fast-track data available three months after the acquisition. The full dataset will be available by Q2 2022.
"Our latest seismic survey offshore Mauritania will provide explorers with the subsurface intelligence needed to assess the hydrocarbon potential of the deep and ultra-deepwater. We see this project as the natural continuation of our successful NWAAM campaign, one of our flagship projects in Africa", said Kristian Johansen, CEO at TGS.
"The MSGBC Basin remains an important region for our clients, and TGS is well positioned with its unique combination of multibeam, seafloor sampling, seismic, interpretation, and imaging products to deliver the best subsurface knowledge in the industry".