thyssenkrupp's hydrogen business receives €526 million boost
German-based engineering company thyssenkrupp has floated its hydrogen business thyssenkrupp nucera on the Frankfurt Stock Exchange (Prime Standard), supporting the company's growth in the hydrogen market.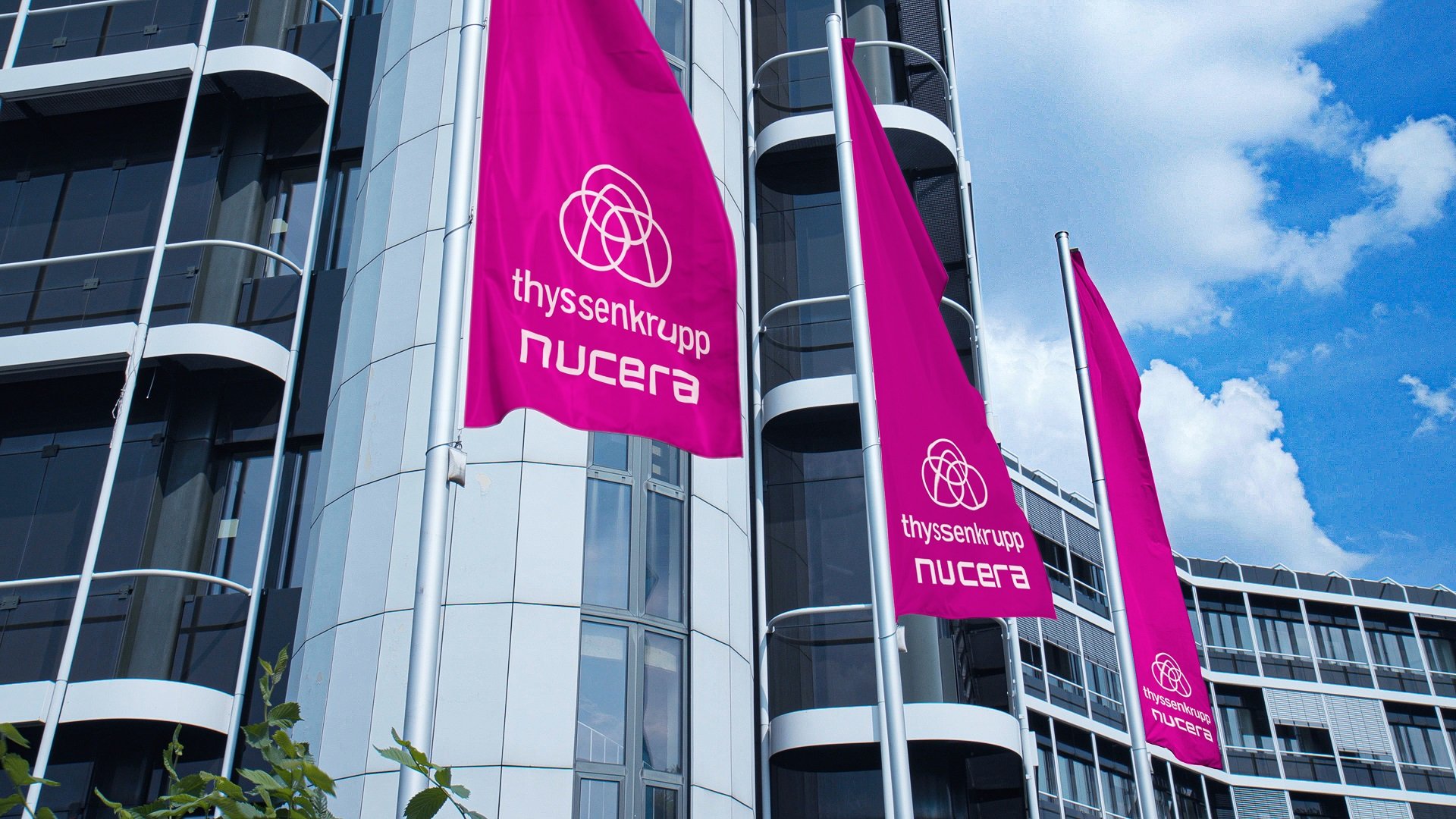 Specifically, the gross proceeds from the IPO of around €526 million will go to thyssenkrupp nucera and will be invested in the further growth of the hydrogen business. In the course of the IPO, a total of over 30 million shares were placed, and of these, over 26 million were new shares.
thyssenkrupp said the Saudi Arabian sovereign wealth fund PIF and a fund of the French bank BNP Paribas have secured a substantial share of the issue volume and are acting as cornerstone investors. Subject to the allocation of further shares to stabilize the share price (greenshoe option), the previous joint venture partner De Nora will retain at least a stake of 25.9% in thyssenkrupp nucera, while thyssenkrupp will retain a stake of at least 50.2%.
Miguel Ángel López Borrego, CEO of thyssenkrupp AG, stated: "We have achieved our goal and successfully floated our hydrogen business in a challenging capital market environment. This gives the company sufficient financial scope to grow further and expand its leading market position in the production of green hydrogen."
"We are convinced of the considerable development potential of thyssenkrupp nucera and will support the growth of the company, which is essential for the decarbonization of many industries, in the long term. The IPO is an important step in the transformation process of the entire thyssenkrupp Group."
To note, according to thyssenkrupp, its hydrogen business nucera has an order backlog worth around €1.4 billion and the contracted projects have a combined installed electrolysis capacity of more than 3 GW. They include an electrolysis plant in Saudi Arabia with a capacity of over 2 GW, a 200 MW plant for customer Shell in the port of Rotterdam, and a 700 MW plant for a steel mill in Sweden. In the alkaline water electrolysis (AWE) business field alone, thyssenkrupp said that nucera expects sales of around €600 to 700 million in the coming fiscal year 2023/24.
The company said that green hydrogen is a key factor in the decarbonization of many energy-intensive industries, noting that the AWE process used by thyssenkrupp nucera makes it possible to produce green hydrogen on a large industrial scale.
Follow Offshore Energy's Clean Fuel: