Top news, December 10 – 16, 2018
MarineEnergy.biz has compiled the top news from marine energy industry from December 10 – 16, 2018.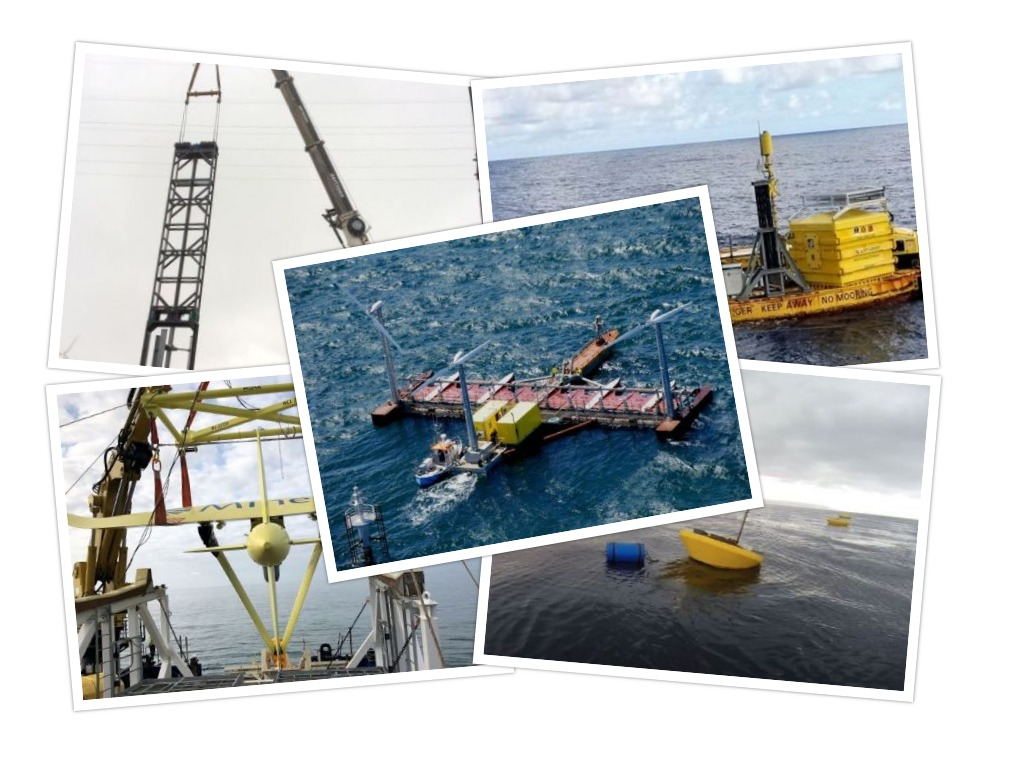 ---
The Ocean Energy Scale-up Alliance (OESA) project, coordinated by the Dutch Marine Energy Centre (DMEC), has received funding to support the accelerated deployment of ocean energy pilots in the North Sea Region.
The three-year project, approved by the Interreg North Sea Region Programme, will combine the expertise and capabilities of public and private partners who will jointly accelerate the deployment of large-scale pilots from ocean energy technology companies, according to DMEC.
The project partners will integrate individual expertise and lessons learned in an joint service portfolio, that will result in an innovative service offer ready for roll-out after the project lifetime.
The services will be used to accelerate the deployment of pilots from Tocardo Tidal Power, a tidal energy company; wave energy companies Seabased and NEMOS; Floating Power Plant which is developing a hybrid platform combining wind and wave resources; and floating wind developer SeaTwirl.
---
European investor in clean energy InnoEnergy has awarded an additional €1 million for the commercialization of Minesto's Deep Green tidal energy technology.
The latest investment makes Minesto the largest beneficiary of InnoEnergy's ocean energy financing, according to the Swedish developer.
InnoEnergy is owned by the European utility companies and is supported by the European Institute of Innovation & Technology (EIT).
According to the InnoEnergy, including the latest €1 million injection, it has invested €5.5 million in Minesto, and the development of Deep Green technology, which is a patented concept converts low-flow tidal streams and ocean currents to clean electricity.
---
Dutch sustainable energy developer Water2Energy has installed its vertical axis water turbine at the Port of Antwerp in Belgium.
After an extensive selection procedure, the turbine was constructed and deployed by a project consortium consisting of Water2Energy, Port of Antwerp, and Belgian construction company De Meyer.
Water2Energy's vertical axis water turbine, rated from 100kW to 150kW, is currently subject to performance tests in one of the drainage channels bypassing the Kallo lock at the port.
The channels dimensions are 5 meter in height and 2.5 meters width, and according to project consortium, 15-20 similar channels can be equipped with turbines, with a potential of electricity production of 7GWh per year.
---
Norwegian company Fred. Olsen has informed its BOLT Lifesaver wave energy device passed 50 days of non-stop power production since the installation in October 2018.
The 1 tone on-board client sensor package has been able to draw its nominal power during 76% of the time, allowing the client over 900 hours of full operation of their equipment solely on wave generated power, according to Fred. Olsen.
To remind, BOLT Lifesaver has been fully upgraded earlier in the year to accommodate an oceanographic sensor package, developed by the Pacific Marine Energy Center, to demonstrate the wave energy converter's ability to directly power external systems during the planned six-month deployment off the coast of Hawaii.
---
The US Department of Energy (DOE) has announced $100 million to establish an Energy-Water Desalination Hub that will focus on desalination R&D in low-cost alternatives that treat 'non-traditional' water sources to produce fresh water to cover the needs for the resource in the United States.
The Hub will target early-stage research and development (R&D) of energy-efficient and cost-competitive desalination technologies, including manufacturing challenges, as well as the treatment of non-traditional water sources for multiple end-use applications.
The "non-traditional" water sources, such as seawater, brackish water, and produced waters, will be considered for research as low-cost alternatives that could be exploited for use in municipal and industrial water supplies, or to serve other water resource needs through desalination.
---