TTI opens NetBuoy survey for wave energy developers
Tension Technology International (TTI) has launched a survey to check potential interest from the wave energy developers in its NetBuoy product.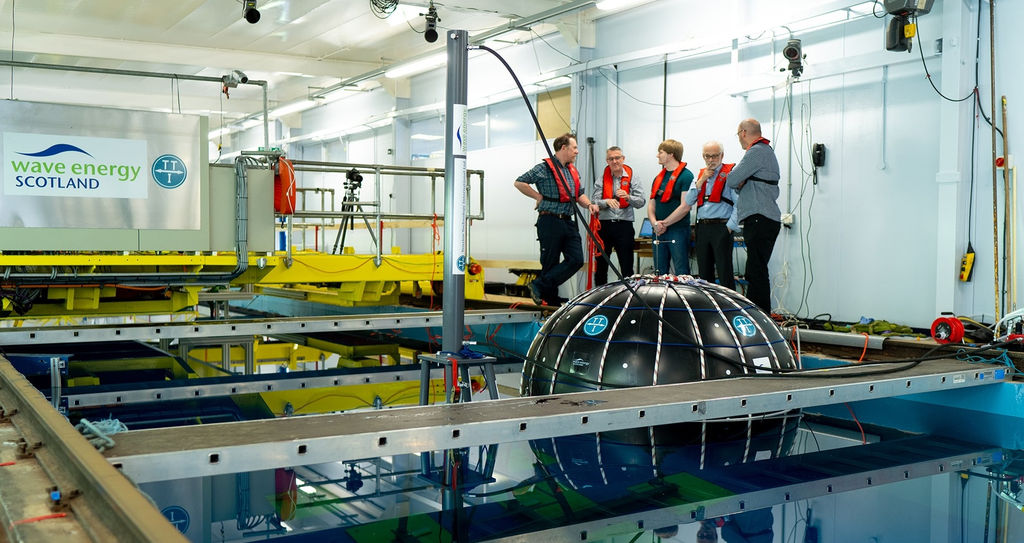 NetBuoy is an inflatable alternative to replace or supplement prime mover rigid buoyancy, which has been developed under Wave Energy Scotland (WES) pre-commercial procurement 'Structural Materials and Manufacturing Process' programme.
The prototype NetBuoy was tested for a six-month sea period back in 2021 in the Cromarty Firth. The trials served to assess the effect of NetBuoy's long-term exposure to sea water, environmental loading, biofouling and UV and ozone, TTI said earlier.
After that, the company launched the NetBuoy design tool, set up to enable wave energy technology developers to explore the applicability of the technology for their devices and estimate the size, weight and cost of a NetBuoy structure, which can be used to replace structural buoyancy traditionally manufactured from steel or concrete.
Now, TTI is inviting industry feedback on the applicability of the NetBuoy system for wave energy devices.
The aims of the survey, open until February 18, 2022, are to gauge potential interest from the wave energy developers in NetBuoy, and to introduce and provide feedback on the NetBuoy design tool.
NetBuoy provides substantial reductions in the construction and installation cost of wave energy converter prime movers, according to TTI.
It focusses on two strands on the path towards cost-competitive wave energy. Firstly, impermeable fabrics to provide compliant and load shedding, peak-load resistant, pressurized, buoyant modules.
Secondly, fiber rope 'load nets' to encapsulate the buoyant modules, applying distributed restraint loads and agglomerating the distributed load back to a single or number of structural points to connect to the other parts of the wave energy systems, such as the power take-off (PTO) system.
---
Follow Offshore Energy – Marine Energy
---