UK firm completes 'major' liquid hydrogen vessel design for Shell
UK design and engineering consultancy firm Houlder has completed a 'major design project' for Shell International Trading and Shipping Company (Shell) for a 20,000 cbm liquid hydrogen (LH2) carrier.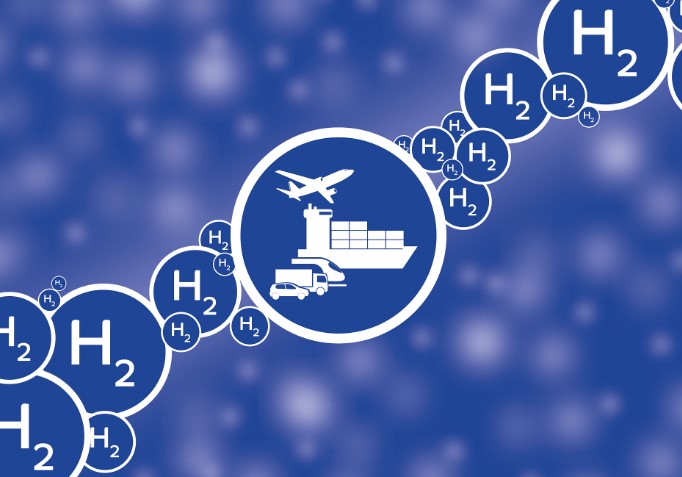 Houlder collaborated with Shell on the statement of requirements, ensuring that both parties were aligned on vessel specifications.
Specifically, the team then conducted a feasibility study for fuel and powering arrangements. They also undertook concept general arrangement, hull design and powering, and structural design work.
The concept design was verified and optimised using Computational Fluid Dynamics (CFD) analysis, according to the company. Houlder recently enhanced its hydrodynamics, computer simulation and technical data analysis capabilities through the acquisition of Seaspeed Marine Consulting.
In addition, Houlder recently completed related work for Shell on hydrogen containment systems and carried out a ship piping and instrumentation review for ships carrying hydrogen as a cargo or as a fuel.
"These are very cool projects, both literally and metaphorically, with liquid hydrogen clocking in at -253°C. It is always a privilege to design pioneering vessels that have the potential to drive the energy transition forwards. And it's become part of Houlder's DNA. We look forward to collaborating with Shell on future pioneering projects," Jonathan Strachan, Director – Ship Design & Engineering at Houlder, commented.
Last month, Shell signed a memorandum of understanding (MOU) with Swedish sustainable solutions provider Alfa Laval regarding the development of a new gas combustion unit (GCU) for use on liquid hydrogen carriers.
Under the MOU, Alfa Laval will develop a system to safely combust hydrogen boil-off gas (BOG) from a vessel's storage tank, as part of a new liquid hydrogen carrier.
Alfa Laval will design and engineer the new GCU for hydrogen with the aim of receiving an approval in principle (AIP) from an IACS classification society. Once the AIP is achieved, a GCU prototype will be built for testing and type approval.
Hydrogen is an attractive fuel for internal combustion engines and its combustion produces no greenhouse gas emissions. However, hydrogen needs to be compressed (700 bar) or liquified (-253 °C), which requires substantial ingenuity from the engineering side so as to enable a vessel to store the chemical element safely at such low temperatures while keeping the structural integrity of the tanks and the entire vessel intact.
Building more certainty for customers of liquid hydrogen is needed. Policy instruments that cover cost increases for end-users can be an effective means to achieve this.
Such instruments are vital to increase the scale and reduce the cost of liquid hydrogen production and have the power to drive the infrastructure development along the full supply chain.