VIDEO: Brexit. What's the deal for the offshore industry?
The UK is scheduled to leave the European Union at midnight Central European Time on Friday, 29 March 2019. The outcomes of negotiations in the last quarter of 2018 will be crucial for how the UK will leave the EU.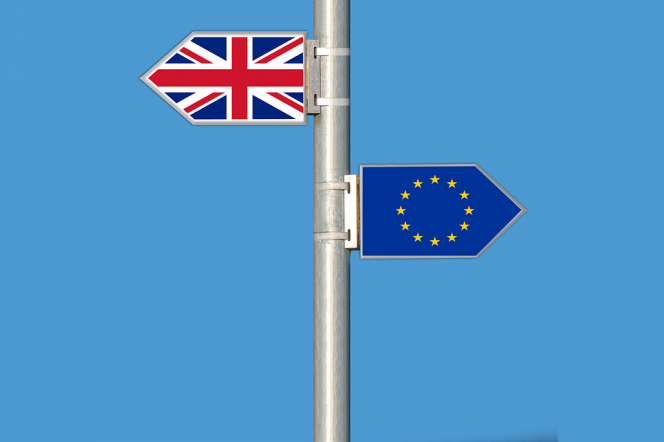 During the Offshore Energy event in Amsterdam in October, Maarten Bouwhuis, BNR Nieuwsradio, interviewed UK-based offshore industry experts on Brexit scenarios and what each would mean for trade and operations in the offshore oil, gas and wind industry.
The on-air talk show with contributions from from Gareth Wynn, Stakeholder and Communications director, Oil and Gas UK, Simon Gray, CEO, EEEGR (East of England Energy Group), and Mark O'Reilly, Chairman and CEO, Team Humber Marine Alliance, was live-streamed on October 24, on Offshore Energy Today.
While nobody still knows for sure what will happen, or if it will happen, Wynn has warned that the biggest impact might be on the companies in the supply chain for oil and gas.
He feels that the companies selling equipment and engineering services might be affected by potential custom barriers hampering the flow of goods and materials in and out.
"What you don't want is prolong delays at borders in the event of an unwieldy customs approach. In some ways that could be even more impactful than the financial consequences of tariffs should that eventuality arrive, and then people, of course," Wynn said.
What businesses are worried about?
He also said that around five percent of the UK oil and gas workforce comes from other EU countries outside of the UK. While the number might seem small, according to Wynn, those people are usually in specialist roles.
He said: "They're in roles that are important particularly for our international companies and having the ability to move them in an out without it being too difficult too complicated is an important part of enabling our industry to be efficient and competitive as it needs to be in the world."
Wynn has also said that the UK would during the transition period, should Brexit materialize, become a rule-taker bound to the regulations that come out of the European institutions, "at a time when we no longer have voting rights."
When it comes to companies, Wynn stressed uncertainty as "probably one of the biggest elements of pain for businesses."
"What business cares about is being able to get one what needs to do efficiently on behalf of its shareholders. The things that business worries about are the practicalities like the customs barriers, like the regulations, like the fiscal environment," he said.
"What business needs? It needs certainty, it needs, as frictionless as possible access to the market, it needs good, steady, regulation and the right fiscal environment, and needs to be allowed to get on with it."
'Let's hope it won't happen'
Simon Gray, CEO, Chief Executive at East of England Energy Group (EEEGR) first made sure to highlight his organization was firmly neutral when it comes to Brexit, but then offered his insights in a personal capacity.
"I can speak as an individual. I was virtually in tears the day after we "Brexited." I was really sad about it.
"Indeed, if you look at now at the situation, it's been two years on from when we voted to come out, and during that period, my understanding is that in excess of two million young adults have come to voting age. I think 95 percent of young adults "voted" to remain."
He said if the referendum was to be repeated, it would now we'd probably be seeing a dead heat, and not just for the youth votes, but also because of the fact that people would be starting from a more informed position this time.
As for his take on how Brexit would affect business, Gray feels it's going to be difficult but business will always find a way around things.
"We always worked globally, whether it's South America, whether it's Africa, whether it's Europe. We managed to find ways of working and I'm sure we'll do so again."
While this might be the case, Gray, in his personal capacity, is keeping his fingers crossed that Brexit will not happen.
"We're not going to pull up the anchor and float away into the Atlantic."
Mark O'Neill, whose Team Humber Marine Alliance signed a memorandum of understanding (MoU) for cooperation with Amsterdam Ijmuiden Offshore Ports AYOP, East of England Energy Group (EEEGR), and North Sea Energy Gateway Den Helder NSEG during the Offshore Energy Exhibition & Conference (OEEC), says the UK offshore wind specialists are already selling their knowledge in Taiwan and the US, but also feels relationships with the EU will still be strong after Brexit.
In the meantime, O'Neill, says it's business as usual, adding that nobody, not even the government can say what will really happen when it comes to Brexit.
"We're not going to pull up the anchor and float away into the Atlantic. We're all Europeans still. It's the political situation isn't it really?"
Watch the full talk-show below and learn how Brexit can affect UK's offshore helicopter operations, workforce movements, offshore safety directive, if there is a link with the Y2K bug, what is the possible "remain" scenario, and what the UK trio thinks about how it will all end up.
Offshore Energy Today Staff
---
People also read
Related news
List of related news articles