Video: Inauguration of DesignPro's 25kW device at SEENEOH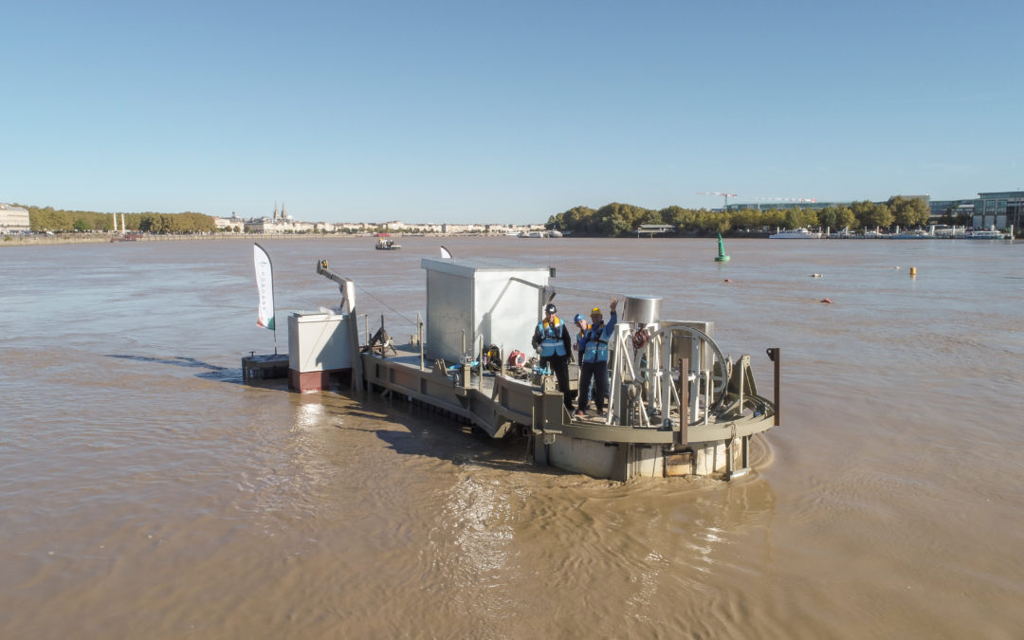 Irish start-up DesignPro Renewables has released a video of an official inauguration event which marked the successful deployment of its first 25kW device at the SEENEOH test site in Bordeaux, France.
The official launch, held on November 9, 2018, welcomed all the key partners involved in the project from both France and Ireland.
Speakers on the day included Marc Lafosse who spoke on behalf of SEENEOH, and Anne-Laure Bedu from the Region Nouvelle-Aquitaine.
This ongoing project has received funding from the European Union's Horizon 2020 research and innovation program to develop and commercialize small-scale hydrokinetic turbines for river and estuary applications.
DesignPro Renewables' technology comprises two vertical axis turbines placed on each side of a teardrop shaped vessel. The vessel, coupled with the blade pitch control system, speeds up the water into the turbines to produce significant energy in low flows of water, according to DesignPro.
At SEENEOH, the device will undergo extensive operational and environmental testing and power curves will be verified by the internationally recognized Bureau Veritas standard.