World's largest shore power system for cruise ships to be installed in Miami
Danish engineering and manufacturing company PowerCon has been subcontracted to deliver five shore power systems for cruise ships at PortMiami.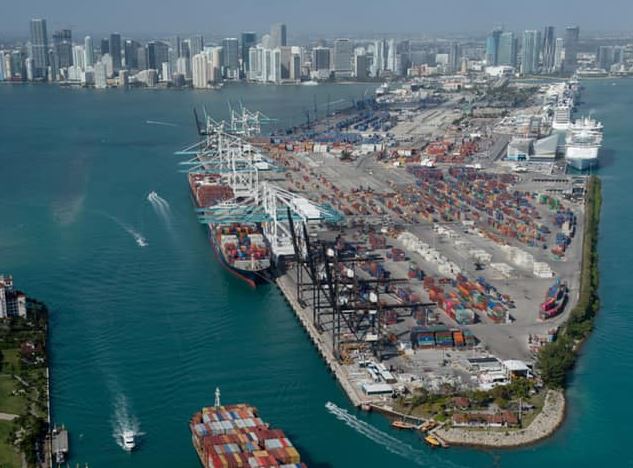 As informed, to manage the new project, the company has established its own local subsidiary, PoweCon USA. Shore-side electricity will be provided to cruise ships at Terminal V (Virgin), F (Carnival), A (Royal Caribbean), B (Norwegian Cruise Line) and MSC Cruise Line.
When finished by the end of the year, the combined system will be the largest shore power system in the world, according to PowerCon.
"We want to thank PortMiami for trusting us with this project, and hope that this is only the beginning of a long-term, mutually beneficial relationship of supporting PortMiami in their sustainability efforts. PortMiami is establishing itself at the forefront of pushing shore power with this project, giving a clear signal to the industry and local community, representing a prime example for other ports to follow," the company officials noted.
In February 2021 Miami-Dade County launched an initiative to bring shore power to PortMiami in collaboration with Miami-Dade's major cruise line partners, Carnival Cruise Lines, Disney Cruise Line, MSC Cruises, Norwegian Cruise Lines, Royal Caribbean Cruise Lines, and Virgin Voyages.
After signing a partnership agreement with six major cruise lines to bring shore power to PortMiami, Miami-Dade County has announced that the Floridian port will be "shore power ready" by fall 2023. The construction of the MSC Miami terminal, which was designed by architecture firm Arquitectonica, kicked off in March last year.