X-Press Feeders welcomes scrubber-fitted mid-size boxship into the fleet
Shanghai Waigaoqiao Shipbuilding Co. Ltd., in collaboration with China Shipbuilding Trading Co., Ltd. (CSTC), held a naming and delivery ceremony on Sunday for the second 7,000 TEU medium-sized container ship, X-Press Capella, commissioned by Singapore-based shipowner X-Press Feeders.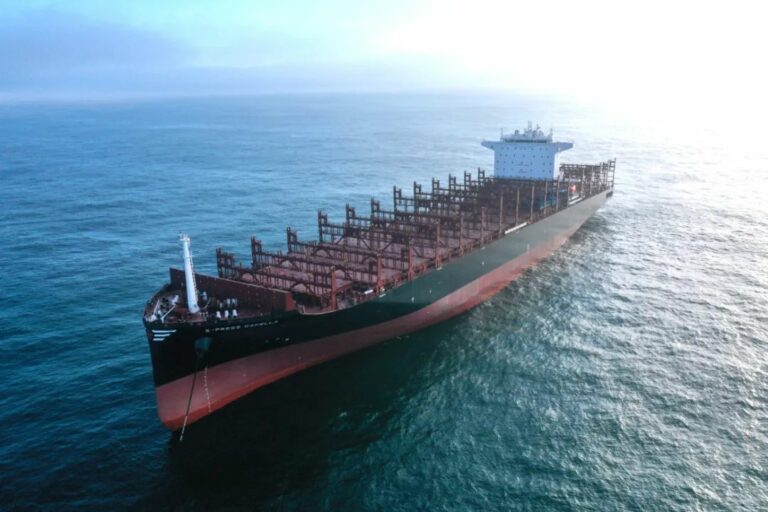 The containership features an eco-friendly design concept and incorporates an open-loop scrubber. The ship is fitted with advanced technology such as an optimized hull line, shock and noise reduction, low-energy main engines, and high-efficiency propellers, ensuring that the ship's energy efficiency design index complies with the stringent requirements of the third stage of the Energy Efficiency Design Index (EEDI). As a result, the vessel represents a new generation of medium-sized container ships that excel in being green, environmentally friendly, energy-saving, and safe, SWS said.
Compared to its predecessors, this cutting-edge ship type offers numerous advantages, including enhanced flexibility, improved fuel consumption efficiency, and increased container capacity. The vessel is classed by ABS.
The company has 13 Post Panamax containerships under construction at SWS, data from VesselsValue shows. The first ones were ordered back in 2021 followed by another order in 2022.
There are currently more than 80 orders for 7,000-TEU container ships on the market, 34 of which will be built at Waigaoqiao Shipbuilding.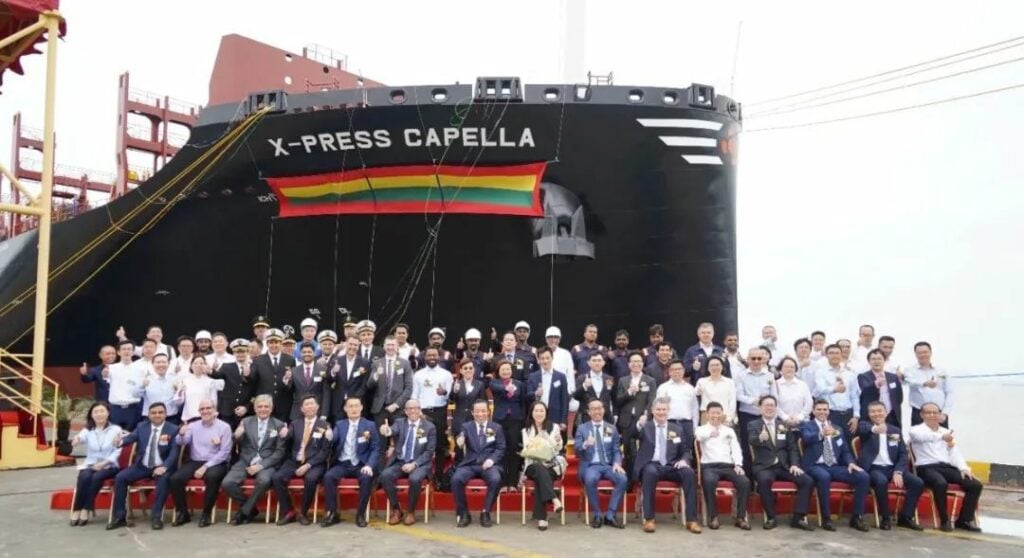 At the beginning of June, Eastaway, a member of the X-Press Feeders Group, ordered six 1,250 TEU containerships, fitted with dual-fuel engines capable of operating on conventional fuel and methanol.
The first ship is set to be delivered by the second half of 2025, bringing the number of dual-fuel vessels in the pipeline for the X-Press Feeders Group to 14. The vessels will join the ranks of Eastaway's managed fleet and will be operated by X-Press Feeders.