XOCEAN names CTO to drive next growth phase
Ocean data company XOCEAN has appointed Shepard Smith as chief technology officer (CTO) in the latest leadership team expansion to drive its next phase of growth.
Prior to the new role, Smith served 28 years as a commissioned officer with the U.S. Department of Commerce National Oceanic and Atmospheric Administration (NOAA) and bring background knowledge in hydrographic survey and new technology implementation.
At XOCEAN, Smith will be responsible for propelling the company to its next phase of growth, including developing XOCEAN's technology roadmap, advancing the boundaries of uncrewed surface vessel (USV) technology, and driving the technical vision for the business.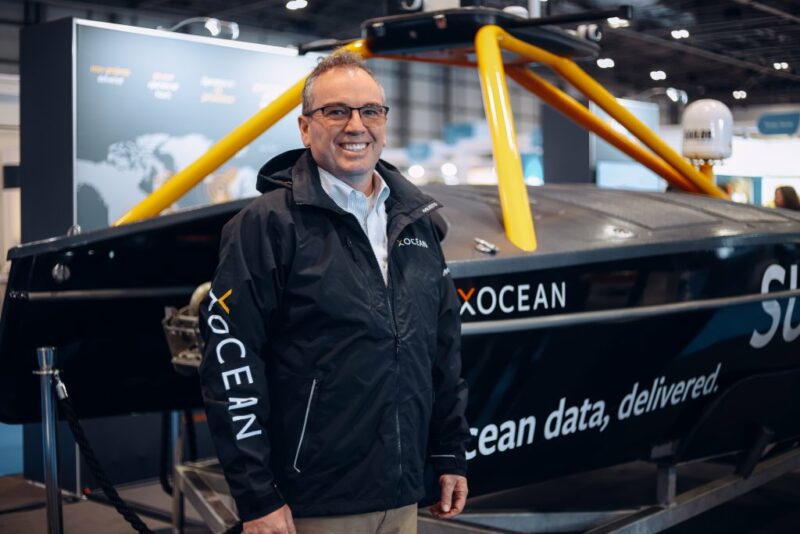 Commenting on the appointment, Smith said: "XOCEAN's vision and ambition has appealed to me from the very beginning. Their USV technology has already caught the attention of the industry and the company's aspirations are set to shake up seabed surveying further.
"It is critical that we harness the power of technology to support a low carbon maritime sector—XOCEAN will be key to this sustainable future. I'm excited to be part of this innovative organisation and to support the team in bringing their forward-thinking ideas to the market."
XOCEAN's CEO James Ives added: "We're delighted to welcome Shep to the XOCEAN team. Throughout Shep's career, he has continually pushed the boundaries of ocean technology, and we're really excited to have him leading the next phase of our technical journey. Above all, we share the same vision of transforming ocean data through technology with the purpose of supporting the sustainable growth of the ocean economy."
As described, the company's technology roadmap will integrate new capabilities into the USV, maximising the efficiency of the platform, and mapping deeper waters.
Recently, the Irish company deployed a USV, for the first time in the country, to conduct an environmental survey of the seabed in collaboration with the Dundalk Institute of Technology (DkIT) off the Co. Louth coast.
It was the first time an uncrewed vessel had operated in Irish waters and the operation represented a major step forward in reducing the carbon footprint associated with offshore survey activities.
Meanwhile, XOCEAN is working to become the first company to commercialise USVs for ocean data gathering with a €1.7 million grant secured from the European Maritime and Fisheries Fund (EMFF).
Follow Offshore Energy's Subsea on social media: