Carnegie steps up testing activities for CETO wave energy device
Carnegie Clean Energy has made progress in testing and validation of its CETO wave energy device as part of the second phase of the EuropeWave project.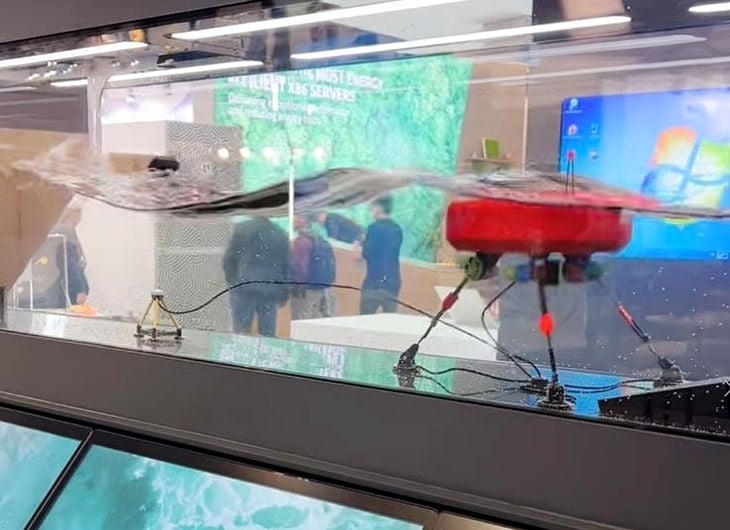 Carnegie's Irish outfit CETO Wave Energy Ireland has completed dry testing and preliminary validation of scaled CETO models as part of the €22.5 million EU-funded program to advance wave energy technologies for commercial uptake called EuropeWave.
The company is utilizing awarded funds of €600,000 to complete front end engineering design (FEED), power take-off (PTO) testing and related commercialization activities.
As a major component of project's phase 2 activities, the team went on to successfully complete tank testing in the Cantabria Coastal and Ocean Basin (CCOB) in Spain.
This vital testing further validates the performance and behavior of CETO in a physical environment, with a particular focus on advance controller performance and extreme sea survival, according to Carnegie.
Through the recently extended two-year collaboration agreement with Hewlett Packard Enterprise (HPE), the Reinforcement Learning-based CETO controller was also successfully tested during the phase 2 tank testing, supporting validation of this innovative controller.
Reinforcement learning is an area of artificial intelligence (AI) in which a machine learning based controller is built with the ability to self-learn.
This advanced controller has significant potential to improve the efficiency of the device and provide additional safety in extreme seas. Phase 2 testing also validated the survivability of CETO in extreme conditions by testing novel survivability approaches that can significantly reduce CAPEX.
In addition, the PTO testing will also take place in Italy in mid-2023 with support from Carnegie's EuropeWave engineering partners.
VGA is providing support and access to new test rigs developed through the EU-funded IMPACT project and Hutchinson is undertaking some detailed belt testing and supplying belts for the full-scale PTO test campaign.
After the completion of EuropeWave phase 2, three of the five contractors will be awarded contracts to deliver phase 3 of the EuropeWave program.
If selected, this final phase would see the deployment of CETO at the open-water facilities of the Biscay Marine Energy Platform (BiMEP) in the Basque Country or the European Marine Energy Centre (EMEC) in Scotland.
"This is an exciting step in CETO's product validation roadmap and fully aligns with the company's objectives to pave the way for a commercial CETO roll-out and attract future project partners," Carnegie said.
Technology developers retain ownership of intellectual property rights (IPRs) generated during the EuropeWave program, and so the company will be able to use the IP to exploit the full market potential of the CETO technology following the conclusion of the project.
Subscribe and follow
Offshore Energy – Marine Energy LinkedIn