Danish wave energy company reaches crowdfunding target in only one week
Danish company Wavepiston has opened its crowdfunding campaign for overfunding after reaching the initial target of €1.4 million in only one week after the launch of the campaign.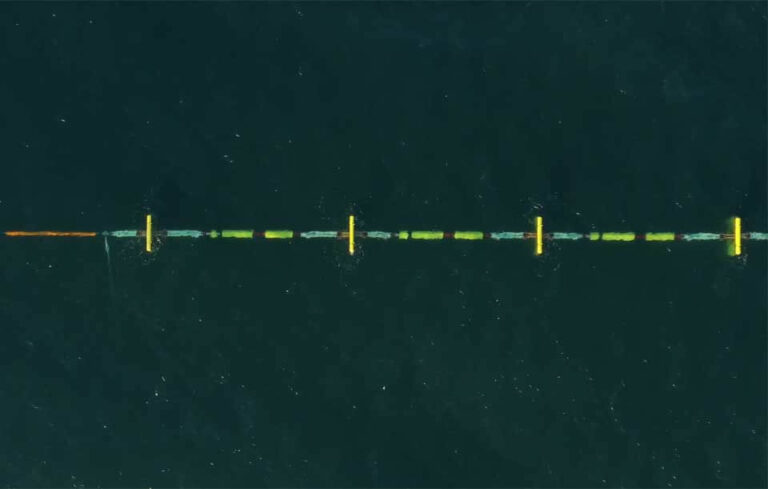 Wavepiston's second crowdfunding campaign, open for public on Seedrs platform since February 13, has already gone above the initial target of €1.4 million, with 21 days left for additional investments.
The campaign follows a successful first round in 2020/2021 which saw Wavepiston raising €2.4 million for the development of its wave energy technology.
According to the company, the proceeds from the ongoing crowdfunding campaign will finance the final stages of demonstration and commercialization of its wave energy technology after years of extensive testing and development.
"We reached 100% of our target in only one week of being public on Seedrs. A big thank you to the 611 investors who made this happen – we are excited to have you join us.
"We are not stopping here and will keep our campaign open for some time. Any further funding will be used towards the incremental development of our wave to energy and water technology, and the subsequent commercialization of our system," Wavepiston said upon reaching the funding target.
Wavepiston's wave energy system consists of energy collectors placed in the ocean. The energy collectors produce pressurized seawater which is transported to the shore where power generation and reverse osmosis units for desalination are located.
To remind, the company is currently finalizing preparations for the offshore demonstration of wave energy-powered desalination system at the Oceanic Platform of the Canary Islands (PLOCAN).
Subscribe and follow
Offshore Energy – Marine Energy LinkedIn