DP World: Carbon emissions from UAE operations down by 50%
Dubai-based port operator DP World has managed to cut carbon emissions from its UAE operations by nearly 50% this year by accessing renewably produced power from the Dubai Electricity and Water Authority (DEWA).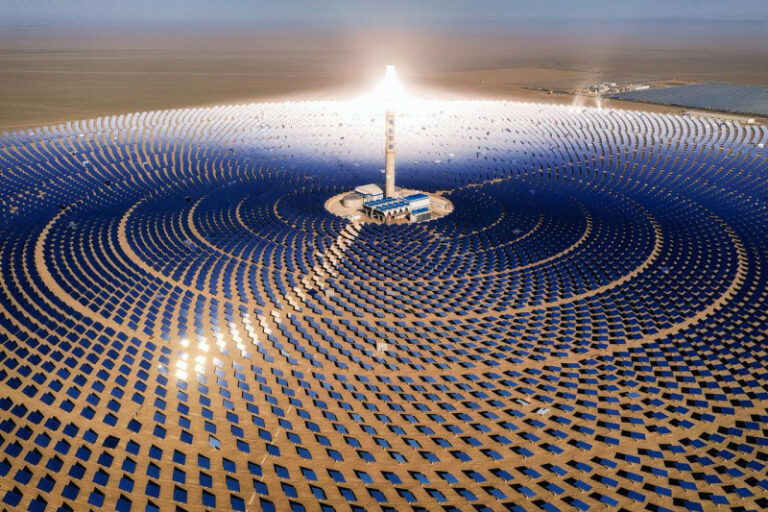 DEWA has issued more than 200,000 International Renewable Energy Certificates (I-RECs) to DP World so far this year. They guarantee that the electricity consumed is generated from renewable sources, with each equivalent to 1 megawatt-hour of electricity.
I-RECs from DEWA are generated by the Mohammed bin Rashid Al Maktoum Solar Park. These power DP World's UAE operations which include Jebel Ali Port, Jebel Ali Free Zone (JAFZA) and Drydocks World. Today, all of them are 100% powered by renewables.
The switch this year puts DP World well ahead of the UAE's country-wide target to reduce carbon emissions by 42% by 2030.
"We are committed to supporting and progressing the global climate change agenda, by investing in zero carbon technology, implementing responsible business practices, and working with the right partners to achieve this," Maha AlQattan, DP World's Group Sustainability Officer, commented.
"We regularly take stock of our impact and aim to reduce our carbon footprint and improve the sustainability of our operations. Renewable energy supply is part of our wider strategy to decarbonise our operations, and I am proud that over 60% of electricity consumed by DP World globally comes from renewable sources. We remain steadfast upon our decarbonisation strategy and look forward to sharing more milestones in the years to come."
Decarbonization has been identified as a core focus for DP World, a provider of global end-to-end supply chain solutions. The business has already committed to becoming carbon neutral by 2040 and net zero by 2050, in line with the UAE's 2050 net zero initiative.
Among its global initiatives, DP World has reduced its carbon emissions by electrifying its terminals in Rotterdam and Jebel Ali, alongside pioneering the use of biodiesel in its Southampton port in the UK, which recently recorded its greenest-ever year on record.
Recently, the company announced that it cut global carbon emissions by 5 percent in 2022, with a 4 percent reduction in energy consumption.
At COP 27 last year, DP World announced that it had joined the Green Shipping Challenge and committed to investing up to $500 million to cut CO2 emissions by nearly 700,000 tonnes over the next five years.
In 2022, the business also entered into a strategic partnership with the Maersk McKinney Moller Center for Zero Carbon Shipping and joined the UN Global Compact's Think Lab on Just Transition.
What is more, the port operator said last month that it raised $1.5 billion through a Green Sukuk to support its decarbonization efforts. The Sukuk was oversubscribed 2.3x due to strong demand from local, regional, and international investors, and is listed on both Nasdaq Dubai and the London Stock Exchange.