DP World's Earnings Grow amid Upswing in Global Trade
Dubai-based terminal operator DP World delivered robust financial results for the six months ended June 30, 2018, but said it expects uncertainty in the container market.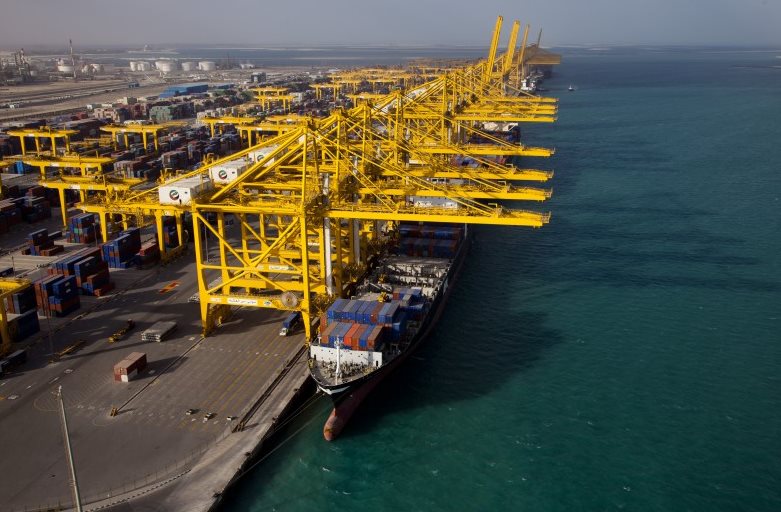 The company reported a revenue of USD 2.62 billion, representing a growth of 14.4% on a reported basis and 3% on a like-for-like basis, mainly driven by volume growth across all three regions and the impact of new acquisitions including Drydocks World LLC (Drydocks), Dubai Maritime City (DMC) and Cosmos Agencia Marítima (CAM).
Profit for the period was at USD 593 million, down by 2.1% on a reported basis but up 5.2% on a like-for-like basis. Profit declined due to the deconsolidation of Doraleh (Djibouti) and consolidation of DP World Santos (Brazil), which remains in ramp up stage, the company explained.
"The first half of 2018 continues to see an upswing in global trade with all three regions delivering growth however geopolitical headwinds and recent changes to trade policies continue to pose uncertainty for the container market," DP World said.
"Going forward, we aim to integrate our new acquisitions and we continue to extend our core business into port-related, maritime, transportation and logistics sectors with the objective of removing inefficiencies in global trade, improving the quality of our earnings and driving returns," Sultan Ahmed Bin Sulayem, DP World Group Chairman and CEO, said.
DP World informed that the near-term trade outlook remains uncertain with recent changes in trade policies and geopolitical headwinds in some regions, however, the robust financial performance leaves the company well placed for 2018 and "we expect to see increased contributions from our recent investments in the second half of the year."