Israeli and Moroccan companies forge hydrogen partnership at COP27
Israeli company H2Pro and Moroccan renewable energy developer Gaia Energy have signed a strategic agreement for the co-development of a gigawatt-scale green hydrogen project.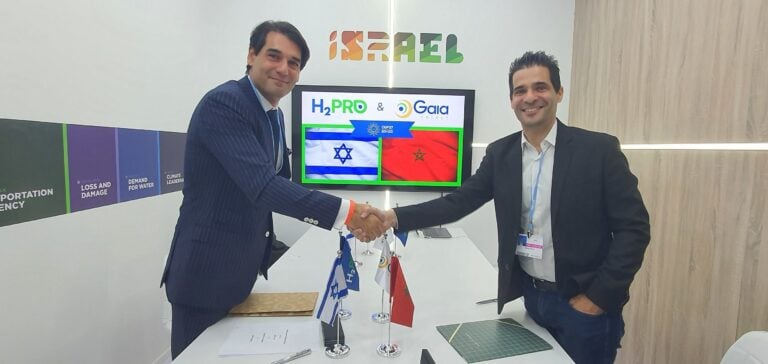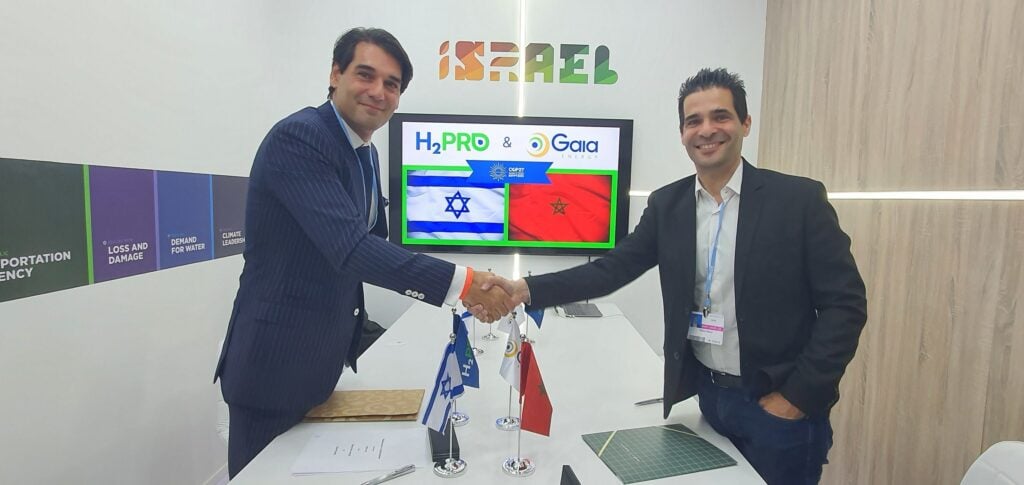 The agreement was signed during the UN Climate Conference COP27, which is being hosted by Egypt in Sharm El-Sheikh.
Under the partnership agreement, Gaia will use a range of 10-20 MW-scale H2Pro electrolyzer technology for a demo project in Morocco, while exploring in parallel the use of H2Pro technology in a gigawatt-scale system currently being developed by Gaia within the Kingdom.
At the same time, the partnership is said to signify a major win for the future of the Middle East and North Africa (MENA) region as a green hydrogen hub, regional cooperation, and Israeli-Moroccan relations.
"Morocco, and the MENA region at large, are poised to lead the world in the clean energy transition by making use of our abundance of renewable resources and becoming a green hydrogen hub", said Moundir Zniber, CEO of Gaia Energy
"By combining the power of Gaia's renewable energy assets with H2Pro's efficient and cost-effective green hydrogen production technology, we bring Morocco and our region one step closer to this vision. At the gigawatt-scale level, we bolster Morocco's profile as a serious player in the green hydrogen space."
"Climate change is the greatest challenge facing our generation, and it can only be solved by reaching across borders with seamless coordination between the private and public sector", added Talmon Marco, CEO of H2Pro.
"We chose COP27 as the platform for launching H2Pro and Gaia's partnership because this moment is not merely an achievement of two private companies, but rather a milestone in Moroccan-Israeli relations. It demonstrates the triumph of regional cooperation over climate change and is a clear indicator of the key role innovation plays in diplomacy. We're proud today to be working with Gaia Energy to take our region to new heights as it assumes its leadership role in the clean energy transition."