Liquid Wind raises €15.2M to develop green electrofuel for maritime industry
Swedish green electrofuel development company Liquid Wind has raised €15.2 million in Series B financing that will build its capabilities and develop projects for decarbonising the maritime industry.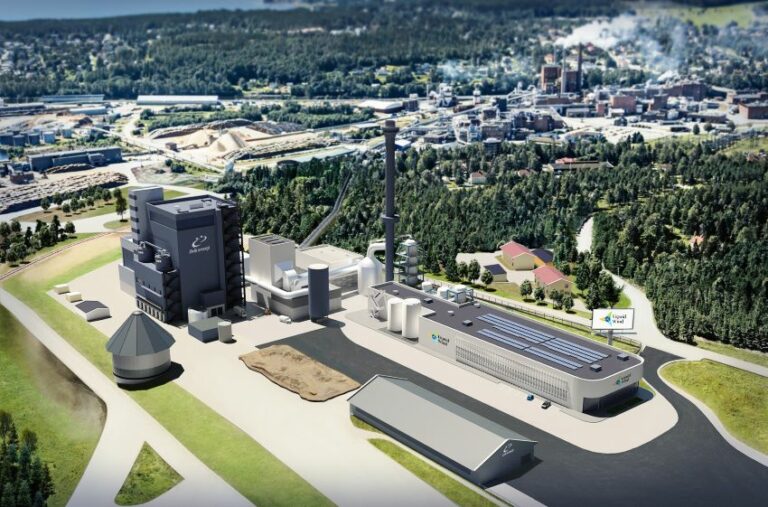 Liquid Wind said that the existing investors Uniper, Alfa Laval, Siemens Energy, Topsoe, Elyse and other shareholders are also participating in this round, alongside HyCap Fund I SCSp, a UK-based hydrogen specialist investment fund.
Claes Fredriksson, CEO and Founder of Liquid Wind, commented: "We are very excited to receive this latest round of funding from our existing strategic shareholders and HyCap.
"Their valued support is evidence of the importance and urgency of bringing green electrofuel to market. Furthermore, it is a confirmation of the trust our partners have in Liquid Wind and our team."
In 2021, the company raised €4 million in Series A funding to develop and finance facilities to produce carbon-neutral liquid fuel, e-methanol.
Liquid Wind recently received the environmental permit for FlagshipONE in Örnsköldsvik, which is co-owned with Ørsted.
FlagshipONE will have an electrolyser capacity of around 70 MW. It is expected to produce 50,000 tonnes of e-methanol per year based on renewable hydrogen and biogenic CO2. Moreover, onshore wind will power the electrolysis producing hydrogen. The biogenic CO2 will be also captured from the combined heat and power plant Hörneborgsverket.
In August this year, the Swedish company announced that its second facility FlagshipTWO will be developed in Sundsvall.
Both facilities are located in north-east Sweden and will produce green electrofuel for the marine industry; supporting decarbonisation in the hard-to-abate shipping sector by reducing CO2 emissions by more than 90%.
Follow Offshore Energy's Clean Fuel on social media: