Maersk Drilling adds more work to backlog with new Shell and NAM deals
Offshore drilling contractor Maersk Drilling has won new contracts for two of its drilling rigs. One contract is with Shell in Trinidad & Tobago and the other one is with NAM in the UK. The rig owner booked a loss of $1.65 billion for 2020 affected by lower rig utilisation.
These latest contract awards by Shell and NAM, announced in Maersk Drilling's fleet status report on Friday 12 February, follow a number of new contracts awarded to Maersk since the beginning of the year.
Namely, Maersk Drilling has since the beginning of 2021 secured additional contracts and conditional letters of the award with a total value of more than $500 million.
The contracts were awarded by Spirit Energy in the UK, then by Total in Suriname, by Tullow Oil in Ghana, by Aker BP in Norway, by KNOC in South Korea, and Equinor in Norway.
When it comes to its new contract with Shell, it was awarded to the Maersk Discoverer semi-submersible rig for operations in Trinidad & Tobago.
The duration of the contract is 154 days for an undisclosed value. The contract is set to start in September 2021 and expire in February 2022.
The Maersk Discoverer is currently under contract with BP, also in Trinidad and Tobago. The contract started in September 2020 and is set to expire in August 2021. The day rate is $242,000.
The Maersk Discoverer is a DSS-21 column-stabilized dynamically positioned semi-submersible drilling rig, able to operate in water depths up to 10,000 ft.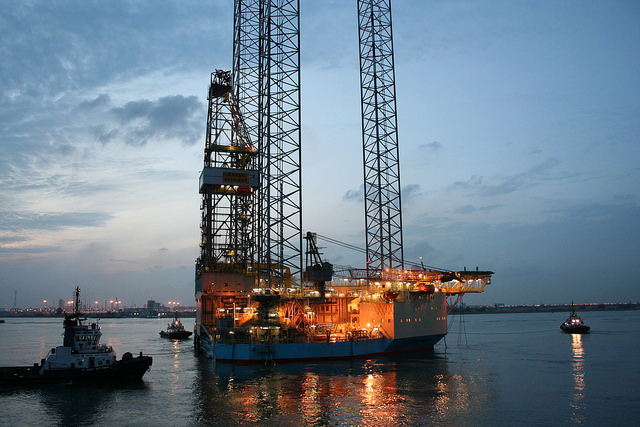 Over in the UK, the Maersk Resilient jack-up rig has been awarded a contract with NAM.
The duration of the contract is 125 days and the value of the deal is $10.1 million.
The Maersk Resilient rig is currently under contract with Petrogas, which is set to expire this month. After that, the rig is scheduled to start working for Spirit Energy in March 2021 until May with a day rate of $115,000.
The contract with NAM is scheduled to start in May and last until September 2021.
Maersk said in the report that approximately 60 days of drilling and well testing can be added to the firm contract if needed. Day rate excludes integrated services.
Financial performance
Also on Friday, Maersk Drilling published its financial reports for full-year 2020 and 4Q 2020.
According to the report, Maersk recorded revenues of $1.096 billion in 2020 compared to $1.2 billion in 2019.
Revenues were negatively impacted by lower utilisation, especially in the North Sea segment as a result of contract terminations and general lower activity levels. This was partly offset by additional compensation for COVID-19 related costs and termination fees.
The company's loss amounted to $1.65 billion in 2020 compared to a loss of $113 million in 2019.
At the end of 2020, the contract backlog amounted to $1.3bn, of which $665m is for execution in 2021, compared to 2.1bn in 2019.
In 4Q 2020, the rig owner booked revenues of $286 million compared to revenues of $305 million in 4Q 2019.