McDermott lands new 'sizeable' decom gig offshore Australia
U.S. offshore engineering and construction player McDermott has secured a new engineering, procurement, removal, and disposal contract with Australia's Santos, which comes with a value ranging between $1 million and $50 million.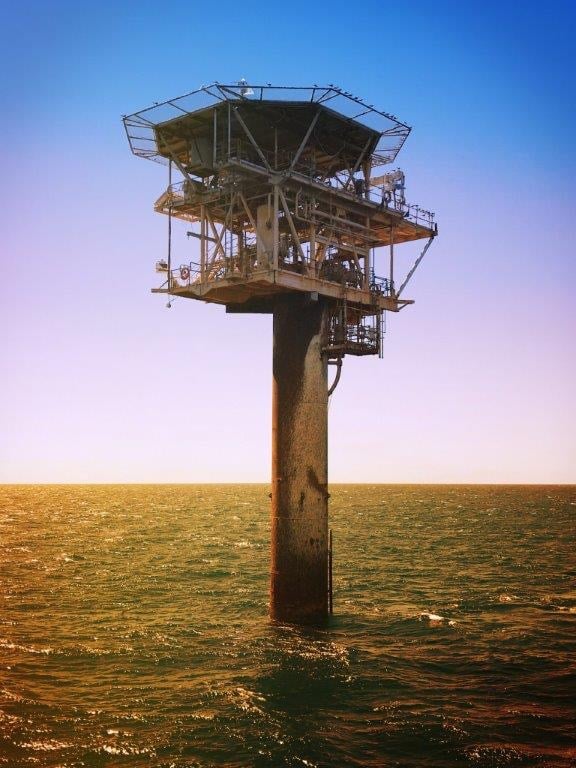 McDermott's new contract, which the firm deems to be "sizeable," is for the full removal and disposal of the Campbell platform structure, part of the Varanus Island Hub offshore infrastructure in Western Australia. Thanks to this decommissioning award, the U.S. player will provide project management and engineering services for the removal and transportation of the platform topsides, substructure, and associated items to an onshore facility, where they will be dismantled and disposed.
The Campbell platform, which is a monopod structure secured to the seabed by three piled legs, is normally unmanned with simple facilities and minimal topside equipment. Located in the North West Shelf (NWS) off Western Australia, the Varanus Hub encompasses the John Brookes, Spartan, and Greater East Spar (GES) gas fields. Subsea pipelines transport the oil and gas production from these fields to the Varanus Island Hub.
Mahesh Swaminathan, McDermott's Senior Vice President, Subsea and Floating Facilities, commented: "Our successful, proven track record of project delivery spans the entire energy value chain. This decommissioning award reflects the commitment we share with Santos to timely, safe, and environmentally responsible removal of infrastructure at the end of its operational life cycle. We look forward to continuing to be part of delivering their sustainability commitments while also contributing to the circular economy for a lower carbon future."
According to McDermott, the project management and engineering will be executed by its team in Perth, Australia, with support from Batam, Indonesia, and Kuala Lumpur, Malaysia. Santos plans to start the removal of the Campbell production platform and associated infrastructure in early 2024. This platform is located in the Carnarvon Basin, approximately 105 km west-northwest of Dampier, Western Australia.
The decommissioning of the Campbell platform is the fourth decommissioning project executed by the U.S. firm in Australia in the last two years. This award comes over a week after McDermott got its hands on a new transportation and installation contract with Oil and Natural Gas Corporation (ONGC) for a gas project offshore India.
Prior to this, the U.S. player won a limited letter of award for work on a gas development project offshore Vietnam, as part of a consortium with PTSC. The full project contract is slated to be executed in early 2024 with an award value of more than $1 billion.
In addition, the firm was hired by PRIO in September 2023 on a transportation and installation contract for a development in Brazil's Campos basin.