MMT books Solstad's Far Superior
Norway's Solstad Offshore has secured a contract with MMT Sweden for the construction support vessel (CSV) Far Superior.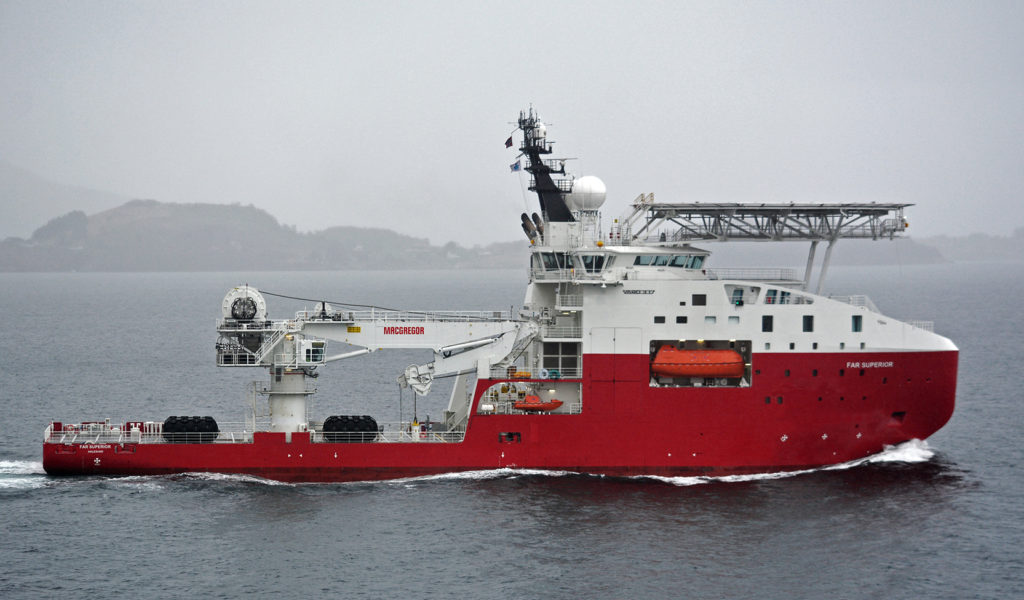 The charter is for a period of two years firm, with a one-year option for extension.
According to Solstad, the contract will commence in February 2022.
Far Superior, of the Vard 3 17 design, was built in 2017 by Vard Vung Tau in Vietnam.
The 98-meter long vessel has an 875m² cargo deck area, a deck cargo capacity of 1,800mt, a helideck of a 26m diameter, and can accommodate 85 persons.
Solstad Offshore recently secured a contract for the CSV Normand Samson, under which the vessel will be utilized on a field development project in South America for a period of minimum 350 days with options to extend for additional 150 days.
The company did not reveal information about the client but did say that the CSV was chartered by a major oil service company.