Molslinjen inks deal with Cemre Shipyard for electric ferry duo
Danish ferry company Molslinjen has signed a contract with Turkish Cemre Shipyard for two zero-emission ferries which will be entirely powered by batteries.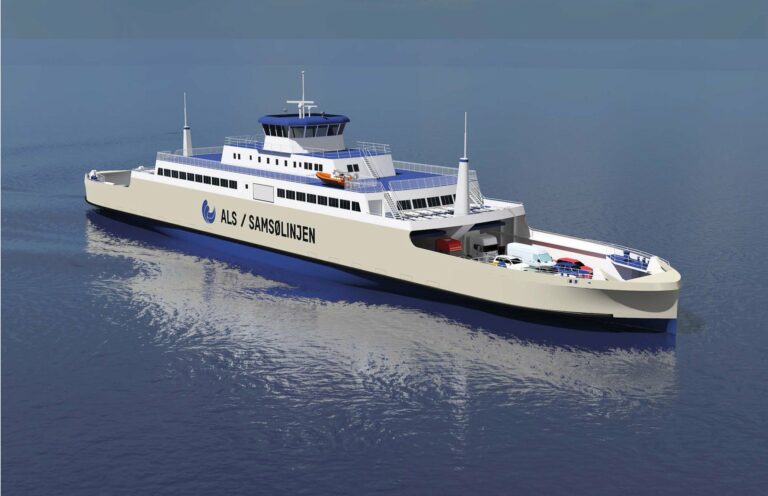 The double-ended ferries are 116,8 meters long, and 18,2 meters wide and will be built according to the Danish National Flag regulations. The vessels were designed by Danish maritime consultancy and engineering firm OSK-ShipTech.
The vessels are to be designed to comply with autonomous functionality ferry according to fulfill BV notations. i.e. auto-crossing and auto-docking operations, allowing for optimized operation while increasing the energy efficiency of the ferry.
The electrical system is designed to provide redundancy in any case of failure and vessels will be equipped with 4 steerable thrusters which are driven by electrical permanent magnet motors. There will be four backup generators each of 493 ekW fueled by hydrogenated vegetable oil.
During usual operations, only the battery system will supply the required power by complying with the zero-emission concept, according to the company.
The tendency to decrease emissions and limit the impact of sea operations on the environment is one of the most important demands in the current market.
"This design is the result of a long and strong partnership between Molslinjen A/S and OSK-ShipTech A/S. We have developed a valuable understanding of the owner's business and operational strategy combined with the possibility to influence and optimize the entire journey from the passenger who arrives at the port and later departs from the vessel towards their final destination," said Molslinjens CEO, Carsten Jensen.
"Our cooperation with Cemre Shipyard will bring this project to a new level allowing these ships to operate with a minimum impact on the environment being powered by the most CO2 efficient energy from Danish offshore wind turbines," added Anders Ørgård from OSK-ShipTech A/S.
"The challenging yet critically required technological development of these vessels fit Cemre's dynamism and green agenda perfectly. We are looking forward to seeing the progress of these environmentally friendly projects," Yasemin Bilgehan Polat, Business Development Supervisor, Cemre Shipyard, concluded.
The ferries will sail on Bøjden-Fynshav and Ballen-Kalundborg routes.
Molsinjen has been actively pursuing net-zero goals as part of its ferry fleet. Last year, the company contracted Danish marine fuel supplier Bunker One to supply the ferry link Fanølinjen with fossil-free HVO biodiesel.