Oscilla Power's Triton wave energy devices tested at OSU
U.S.-based wave energy company Oscilla Power has completed testing an array of seven Triton wave energy devices at the Oregon State University.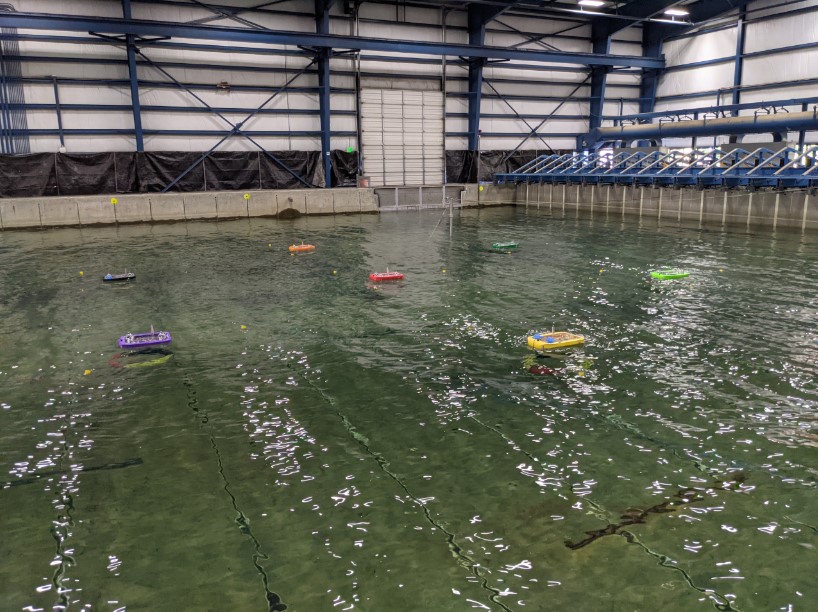 The aim of the tests, completed on 18 September, is to bring insights into how the systems will work together in large arrays.
According to Oscilla Power, each model is fully representative of a 1MW system.
The Seattle-headquartered company added that the activities mark an important step towards to development of large-scale wave energy.
The Triton device is a multi-mode point absorber that consists of a geometrically optimized surface float connected to a ring-shaped, vertically asymmetric heave plate by three taut, flexible tendons.
Unlike most conventional wave energy devices, Triton's surface float can extract energy from ocean waves in all six degrees of freedom (heave, pitch, surge, roll and yaw) allowing for increased energy capture across a wider range of ocean conditions.
In July 2020, Oscilla Power announced it was in the planning stages for a demonstration of its 1MW Triton wave energy system in Southern India.
The company launched a crowdfunding campaign a year later to fund the development and deployment of the first utility-scale megawatt-size system in India.
Earlier this month, Oscilla Power hit the $100,000 mark in the ongoing crowdfunding campaign.