Prosafe submits top bid for Brazil flotel supply deal
Prosafe, an operator of offshore accommodating units known as flotels, has submitted the largest bid in two online auctions for the supply of safety and maintenance support vessels to Brazil.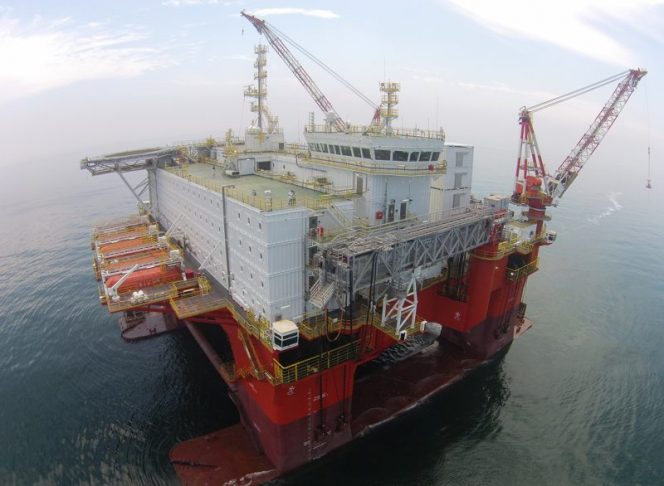 ---
Prosafe said on Thursday that the online auctions were concluded and were related to a two-batch public opportunity with each resulting contract being for a three-year duration.
Since Prosafe was ranked first in both batches, the client – which was left undisclosed – will decide to which batch the Safe Eurus flotels will be allocated.
Before the contract could be formally awarded, the company must pass a compliance evaluation process.
"Upon conclusion of the process and anticipated contract award, Prosafe will deliver the Safe Eurus within 150 days and commence operations creating synergies with her sister vessel, Safe Notos, already on charter offshore Brazil," the company added.
Prosafe also said that the commercial flexibility afforded to the company through delivery and financing terms with Cosco Shipping created a significant competitive advantage in the process.
To remind, the company last year resolved a long-standing issue with the Cosco shipyard in China where three newbuild flotels are waiting to be delivered – Safe Eurus, Safe Vega, and Safe Axis.
After several delays, the agreement reached between Cosco and Prosafe allows flexible delivery and long-term financing for all three rigs.
The agreement entails no lay-up costs for Safe Nova and Safe Vega rigs; a 50/50 profit split between Cosco and Prosafe after repayment to Prosafe of mobilization and stock-up costs of up to $20 million per unit and subject to Cosco receiving the minimum annual amortization payment.
The deal will allow Prosafe to take the new vessels to market in a controlled manner as opportunities materialize.
At the time, Prosafe expected to take delivery of the Safe Eurus on December 31, 2019.