SBM Offshore orders fourth Fast4Ward FPSO hull from SWS
Dutch FPSO giant SBM Offshore has ordered the fourth Fast4Ward FPSO hull from the Chinese Shanghai Waigaoqiao Shipbuilding (SWS) shipyard.
SWS said that his type of FPSO hull also adopts SBM's 'universal' hull design concept and has an oil storage capacity of 2.3 million barrels of crude oil.
It also meets the marine environmental conditions in West Africa, South America, and other regions and can be customized according to project needs.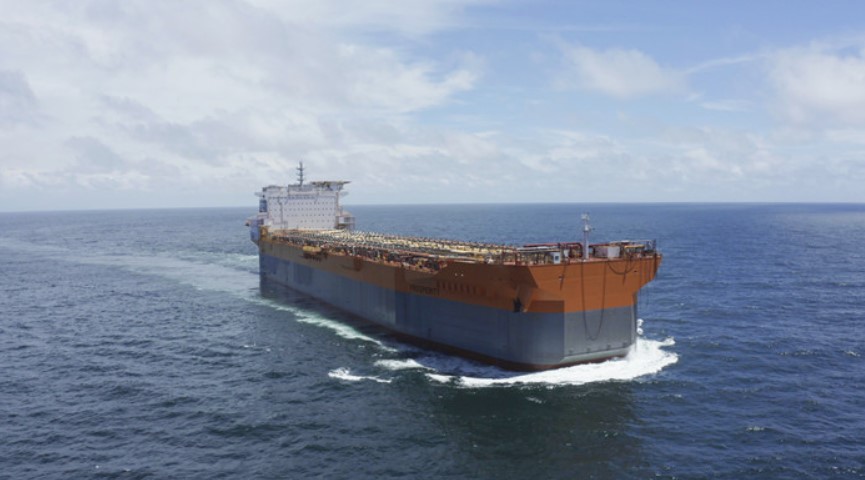 SWS has developed a good relationship with SBM as it was the preferred choice for the construction of the previous three Fast4Ward FPSO hulls as well.
The hull for the first Fast4Ward was ordered on speculation in August 2017. The FPSO is designed to produce 220,000 barrels of oil per day and will have an associated gas treatment capacity of 400 million cubic feet per day, as well as a water injection capacity of 250,000 barrels per day.
SBM Offshore also ordered the second hull on speculation back in November 2018 but what it explained were "sound signals in the market".
The two were later contracted to ExxonMobil. The first, named the Liza Unity, was delivered in early 2020 and will work on the Liza field offshore Guyana while the second floater, named Liza Prosperity, was allocated to ExxonMobil's Payara development project located in the Stabroek block in Guyana. It was delivered in late August 2020.
The third, which has apparently become customary for this type of FPSO hull, also was not contracted before it was ordered. Construction of the hull started in August 2019.
In recent company news, SWS delivered two JU2000E jack-up rigs – the Guoshun and Guoxin – on 3 March. Guoshun will go to the East China Sea after delivery to assist in China's oil and gas resource exploration. The Guoxin will also operate in the same target area.
The JU2000E jack-up drilling rigs have a leg length is 166.98 metres, the hook load is 907 tons, the maximum drilling depth is 10,000 metres, and the operating water depth can reach 120 metres.
Also, Brazilian oil and gas giant Petrobras recently signed a letter of intent with SBM Offshore for the chartering and provision of services for the FPSO Almirante Tamandaré, to be installed in the Búzios field, located in the Santos Basin pre-salt area off Brazil.