Singapore: All new harbor craft will have to go electric or switch to clean fuels by 2030
In line with its decarbonization efforts, the Maritime and Port Authority of Singapore (MPA) is mandating for all harbor craft to become fully electric, capable of using B100 biofuels or be compatible with net zero fuels such as hydrogen by 2030.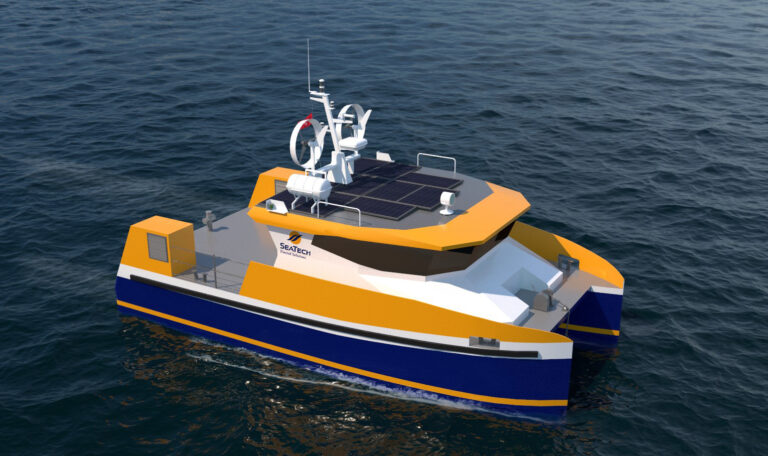 In addition to slashing emissions, switching from diesel engines to batteries brings multiple benefits including less maintenance, greater energy efficiency, and less noise pollution.
The MPA has co-funded consortia members to develop full-electric vessels by 2025, with pilots for a full-electric ferry by the Keppel Offshore & Marine Consortium, and full-electric lighter craft with battery swapping technology by the 'Goal Zero' Consortium led by SeaTech Solutions Singapore and partners like Yinson GreenTech and Lita Ocean, to be trialed later this year.
The construction of the first all-electric cargo vessel in the Port of Singapore, named the Hydromover, was launched in September last year.
The Hydromover is expected to be "the most economical and environmentally-friendly option" for cargo vessel crafts, reducing fuel costs by approximately 77% and saving approximately 752 tonnes of greenhouse gas emissions (GHG) from the atmosphere.
The Goal Zero consortium received one of the three grants awarded by the Maritime Port Authority and the Singapore Maritime Institute in August 2021 to research, develop, deploy, and commercialize a fully electric cargo vessel with swappable battery infrastructure solutions. The vessel is expected to be finalized and launched in the second quarter of 2023 and ready for commercialisation in 2024.
Furthermore, Shift Clean Energy, SeaTech and energy company Vitol have teamed up for a marine electrification project to deliver Singapore's first hybrid bunker tankers.
As part of the project, up to four hybrid tankers will be designed by SeaTech using Shift's energy storage systems (ESS).
The vessels in question are to be provided to V-Bunkers, Vitol's bunker operations company, and will be fitted with Shift's 480-Kwh liquid-cooled ESS and battery management systems.
This will result in improved fuel efficiency and reduce greenhouse gas (GHG) emissions by approximately 10% a year, Shift claims.
 The port authority also said that it would start testing the installation of charging stations for electric vessels and working with research institutes to identify suitable locations for charging infrastructure and electric power as part of its efforts to electrify its ships.
MPA revealed plans on launching an expression of interest in Q2 2023 to call for proposals for the design and development, demand aggregation, and green financing for new electric harbour craft.
"We welcome industry partners to trial their charging and energy solutions at our piers to help develop common standards and enhance interoperability. Together, we can foster greener and more efficient maritime operations," the port authority said.