TIGER spotlights tidal power progress
The EU-backed cross-border Tidal Stream Industry Energiser Project (TIGER) project has informed about the progress made over the past 18 months.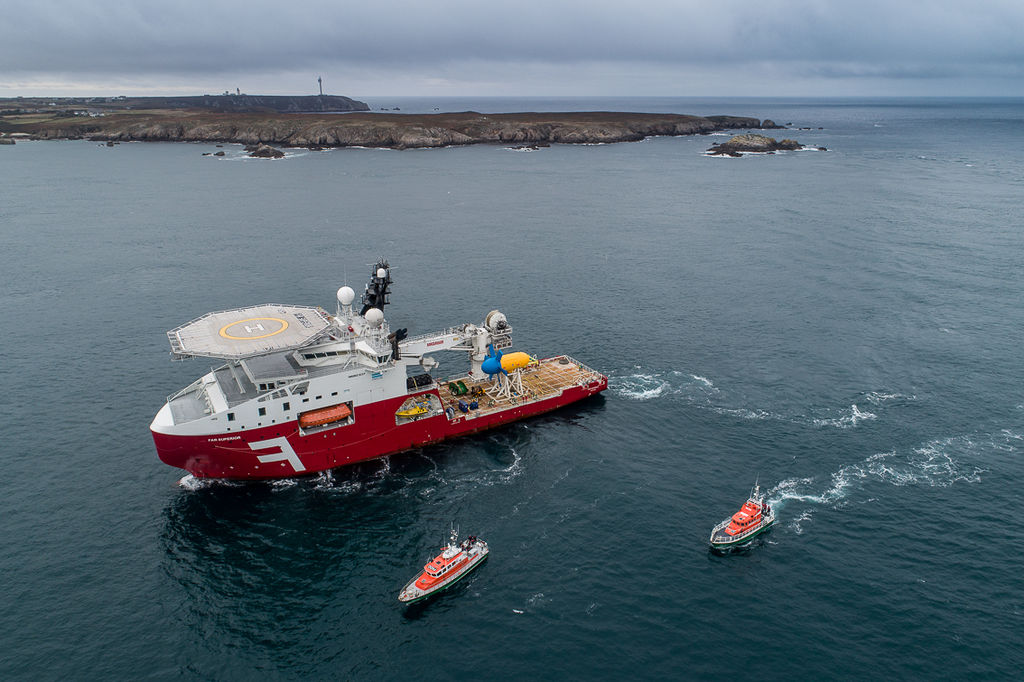 The €45.4 million project, Interreg's biggest ever project to date, is a cross-border partnership between 18 UK and French organisations set out to develop, test and further demonstrate tidal stream technologies at selected tidal sites across the English Channel area.
Led by Offshore Renewable Energy (ORE) Catapult, TIGER will gather hard evidence to verify the cost reduction pathway for tidal stream energy, and also confirm how tidal stream can contribute to the 2050 net-zero targets that both UK and France are working towards.
Over the past 18 months, TIGER has been supporting French tidal developer HydroQuest, which has been operating its OceanQuest device installed at Paimpol-Brehat for two years.
In Raz-Blanchard, TIGER has supported two partners to acquire two commercial scale tidal stream sites and is in the process of applying to vary consents for them.
These variations will enable cutting edge tidal technologies to be deployed at these locations in the near future. Both these sites will be vital for proving the commercial viability of tidal energy, according to the project.
TIGER project developers have also informed they are hoping to recover the DeltaStream device from Ramsey Sound in summer 2021.
Also, TIGER project parner QED Naval will be relocating its Subhub community scale device from Northern Ireland to Pembroke Dock for refurbishment and fitting of new turbines later this summer before deploying at Yarmouth.
Furthremore, TIGER partner Morbihan Hydro Energies is also applying for consent for the Gulf of Morbihan. This will enable a three-year research and development campaign, so the company can start testing and operating the latest tidal turbine technologies at this site.
"All of this should help to develop the evidence and knowledge base needed to kick start the tidal energy sector commercialisation and prove it can significantly contribute to net-zero targets and green recovery through the creation of a new industry and skilled jobs", TIGER project developers said.
While currently the technology is expensive when compared to wind and solar energy, tidal stream comes with unique benefits which we are only just starting to be understood, such as predictability.
For example, tidal streams can be known with a high level of accuracy 1,000 years in advance. Therefore, TIGER will investigate how this predictability may form an important piece of the puzzle when looking at the future renewable energy dominated energy systems.
TIGER said it is also working together with the UK Marine Energy Council to try and secure a viable route to market for tidal stream projects from UK and French governments.
This will be crucial for providing investor confidence in tidal stream and for supporting further innovation within tidal energy, according to TIGER.
"A tidal stream industry, with the right support, can and will grow into a global market with roots here in Europe with cumulative benefits including industry jobs and exports of technology and expertise", the project developers said.
To remind, TIGER project has six development sites – three in the UK (Ramsay Sound in Pembrokeshire, and Yarmouth Harbour and Perpetuus Tidal Energy Centre – PTEC both off the Isle of Wight) and three in France (Paimpol-Bréhat and Gulf of Morbihan, both in Brittany, and Le Raz-Blanchard in Normandy).
The demonstration sites are focused on harvesting performance and operational data which will help define the value of the tidal energy sectors in the UK and France.
TIGER will also help technology developers to understand the behaviour of marine life around turbines, as well as confirm the technical performance and economic cost/benefit.