W2E tests mounting frame ahead of tidal turbine installation
Dutch company Water2Energy (W2E) has successfully tested the installation of the mounting frame that will support its next generation tidal energy turbine in the Port of Flushing, the Netherlands.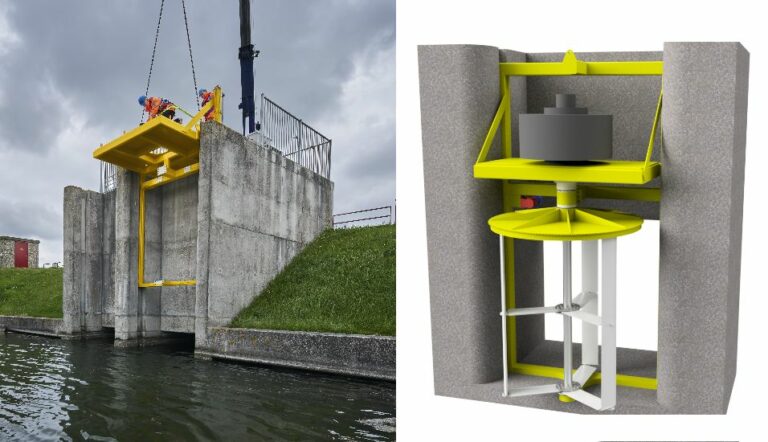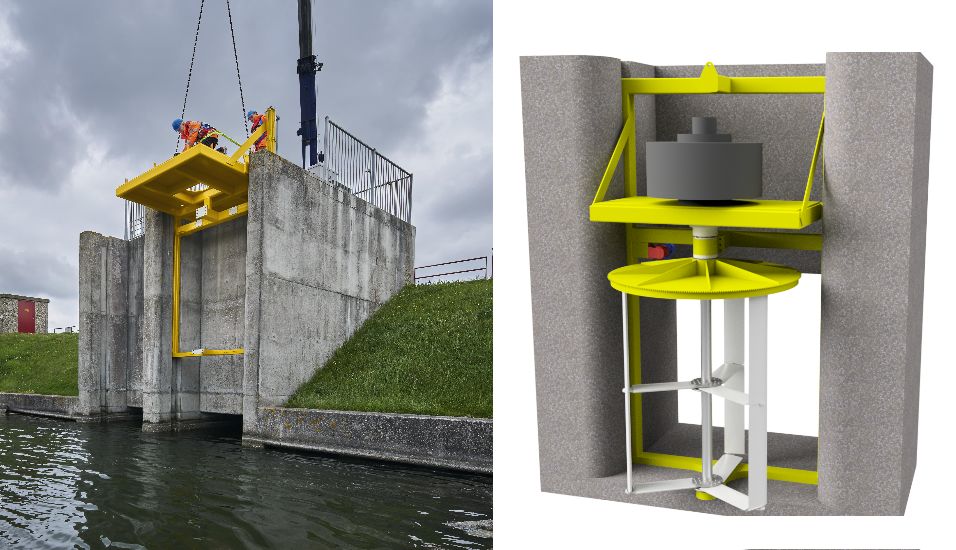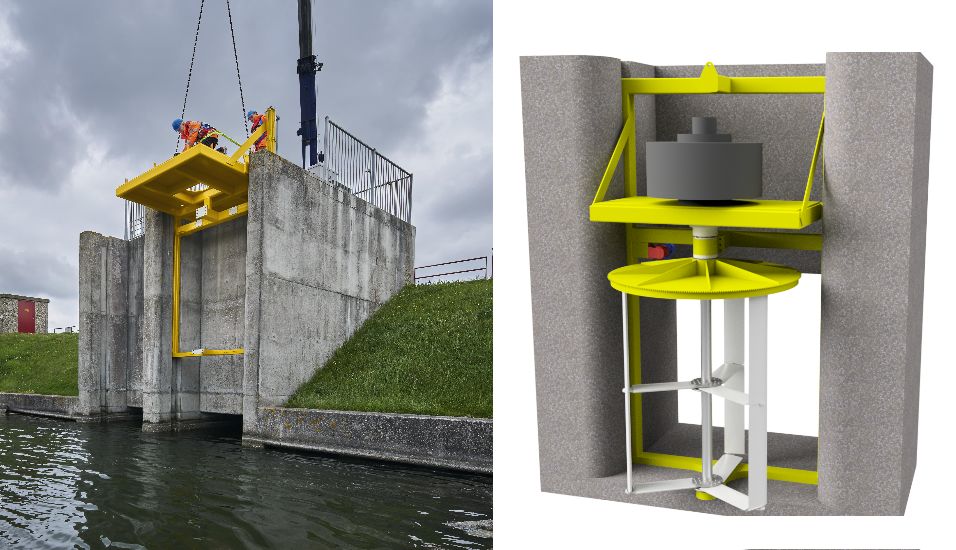 At the beginning of May, W2E's team tested the installation of the mounting frame at an existing sluice in the Port of Flushing that will house the company's 100kW tidal turbine.
The work was done as part of de-risking process of all aspects of the technology, and according to W2E, the tests have shown that the frame can be easily placed on the existing infrastructure.
The final installation of the turbine, said to be able to generate enough electricity to power the operations of the nearby sea locks, or up to 100 households in a predictable pattern, will be conducted at the end of August 2021, according to W2E.
The turbine technology, representing a new generation of a Darrieus-type water current turbine, is being developed by W2E as part of the INTERREG 2SEAS ENCORE project.
W2E is building a special version of the turbine with adjustable blades. This is expected to provide an optimal flow angle of the blades, resulting in a significantly higher efficiency compared to a turbine without such blades.
In addition, thanks to the rectangular swept area, the turbine makes optimal use of the water flowing through the discharge channel, according to developers.
Aside from the European Regional Development Fund's INTERREG 2SEAS ENCORE support, the project is also financed by the Province of Zeeland and W2E.
If the pilot project proves successful, many more applications of W2E's technology are anticipated in small and large sluices and discharge channels all over the world.