World's largest e-methanol facility gets €53 million boost
Danish renewables developer European Energy has received €53 million from the Danish Green Investment Fund (DGIF) for its upcoming Power-to-X (PtX) facility in Kassø, which will be the largest e-methanol facility in the world to date.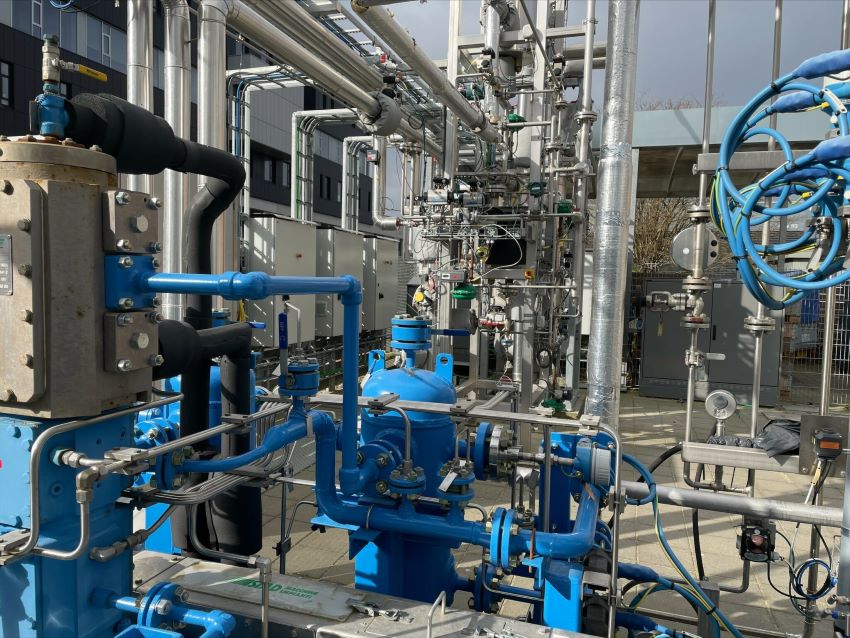 The financing from the fund is part of the total investment in the facility and is seen as a big step forward in European Energy's production of clean fuels.
The financing will go to the total capital investments in connection with the expansion of the PtX plant in Kassø.
"We see great potential in the facility, which is a step towards scaling PtX technologies. The entire value chain is conceived by, among other things, using CO2 when the e-methanol is to be refined – and this can help to meet the massive demand for electrofuels", said Michael Zöllner, Managing Partner at Denmark's Green Investment Fund.
Knud Erik Andersen, CEO of European Energy, added: "We are very happy that DGIF sees the same potential in green fuels, including e-methanol, as we do."
The future PtX facility is supplied with renewable energy from the nearby 300 MW Kassø Solar Park developed and built by European Energy.
Earlier this year, European Energy ordered a 50 MW electrolyzer plant from technology firm Siemens Energy for the planned e-methanol facility.
Siemens will design, supply and commission the electrolysis system consisting of three full arrays of its line of proton exchange membrane (PEM) electrolysis products.
As reported previously, the end-users of the e-methanol will be the shipping company Maersk and the fuel retailer Circle K among others.
The start of commercial methanol production is planned for the second half of 2023.
This summer, European Energy signed a contract with Port Esbjerg to deliver green hydrogen which will be used in a fuel cell to generate fossil-free power for vessels in the port, starting from the first half of 2023.
Meanwhile, the company plans to develop 10 gigawatts (GW) of renewable energy in the United States by 2026 through its subsidiary EE North America.
SUBSCRIBE