Yara partners with CEPSA on 1st green H2 corridor between Algeciras and Rotterdam
Norwegian ammonia producer Yara Clean Ammonia has joined forces with Spanish multinational energy company Cepsa on the development of first green hydrogen corridor between the ports of Algeciras and Rotterdam.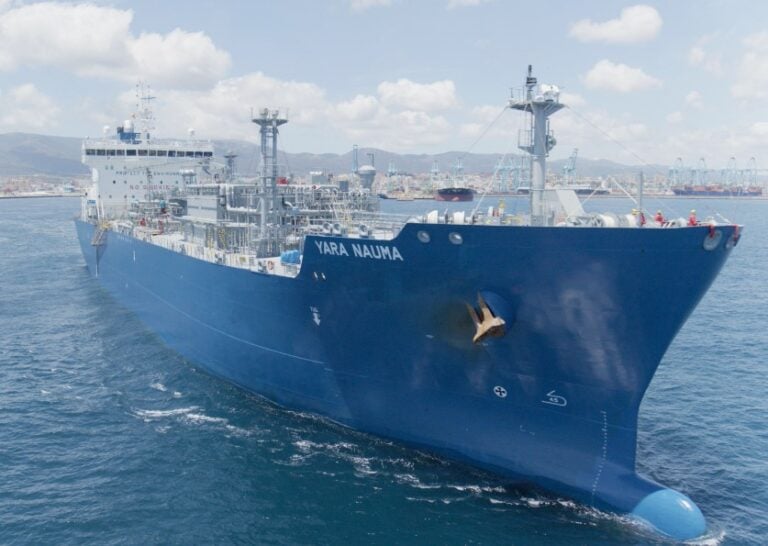 The partnership comes on the back of the announcement made in October last year when CEPSA signed a memorandum of understanding (MoU) with Port of Rotterdam to establish the first green hydrogen corridor between southern and northern Europe.
The partnership envisages Yara Clean Ammonia (YCA) supplying Cepsa with clean ammonia volumes, which will allow the energy company to get a head start in establishing the clean hydrogen corridor.
The partnership also paves the way for Cepsa to deliver the first clean hydrogen molecules to Yara Clean Ammonia's global supply base and logistical footprint.
This will in turn allow the energy company to start marketing clean hydrogen and clean ammonia to industrial customers and maritime customers in Rotterdam and Central Europe.
Cepsa plans to build a new green ammonia plant at its energy park in San Roque, Cádiz, near the port of Algeciras, with an annual production capacity of up to 750,000 tons.
"This partnership will lay a solid foundation for industrial efforts to secure clean ammonia and hydrogen for several downstream applications in Europe while securing the clean transformation goals. We are delighted to be a part of this collaborative initiative," said Magnus Krogh Ankarstrand, President of Yara Clean Ammonia.
"…agreements are a crucial step towards the long-term viability of the Andalusian Green Hydrogen Valley and the implementation of the first maritime corridor of sustainable fuels that will link the South with the North of Europe. Green hydrogen and its derivatives are the fastest, most viable and competitive solution to accelerate the energy transition in heavy transport and ensure energy independence in Europe," said Maarten Wetselaar, CEO of Cepsa.
Clean ammonia is recognized as one of the most effective alternatives for decarbonizing maritime transport.
As of 2026, shipping companies are expected to expand the use of this sustainable fuel to reduce CO2 emissions by 100%. Both its production, combining clean hydrogen and nitrogen from the atmosphere, and its use as a fuel are carbon neutral.
In addition, it is easier and more sustainable to transport ammonia than hydrogen as it can be transported at a higher temperature (ammonia is transported at -33°C, while hydrogen needs to be cooled to -253°C)
. After being transported, the clean ammonia can be converted back into hydrogen for distribution as will be done in the Port of Rotterdam, where a terminal is being built to perform this conversion and channel the clean hydrogen via pipelines to Germany, Belgium, Denmark, or the Netherlands, according to the partners.
This commitment to sustainable maritime fuels is in line with the European Commission's Fit for 55 package, which includes "FuelEU Maritime," a legislative initiative that aims to stimulate demand for sustainable alternative fuels in maritime transport to reduce greenhouse gas emission intensity by 2% in 2025, 6% in 2030, and 75% in 2050, compared to 2020 levels.
In addition, the development and use of sustainable fuels contributes to several of the 2030 Agenda's Sustainable Development Goals: SDG 7 (Affordable and clean energy), SDG 8 (Decent work and economic growth), SDG 12 (Responsible consumption and production), and SDG 13 (Climate action).
By 2050, clean hydrogen is expected to account for one-third of the fuel used in global land transport, 60% of maritime transport and will be instrumental in storing energy from a 100% renewable electricity system, the partners concluded.