Colombian transport minister plans to apply Valenicaport's hydrogen knowledge to Colombian ports
William Camargo, Minister of Transport of Colombia, expressed his interest in applying the hydrogen knowledge acquired in the Port of Valencia, Spain, to Colombian ports.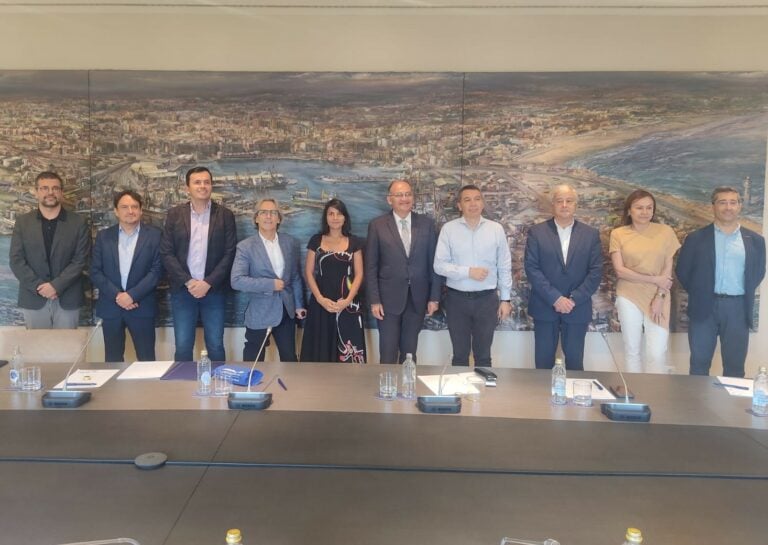 "We will try to apply the hydrogen knowledge we are acquiring in the Port of València to our ports", Camargo stated during his visit to the Port of Valencia where he witnessed first-hand the hydrogen technologies used in its operations.
The delegation from the South American country, which included Irene Vélez, Minister of Mines and Energy; Cristian Diaz, the Vice-Minister of Mines and Energy; and Gillian Maghmud, the Colombian Consul in Valencia, met with the representatives of the Port Authority of Valencia (PAV) to discuss Valenciaport's decarbonisation plans and its environmental strategy.
Both the Minister of Transport and the Colombian Minister of Energy showed special interest in the H2Ports project and its ongoing pilots with various applications for the use of hydrogen: the 4×4 truck tractor unit powered by this green energy to move containers within its terminals; the hydrogen plant (supply station) that was installed in January on the Xità quay as well as the hydrogen ReachStacker (container stacker) that Hyster is developing, and which will start testing in a few days at the MSC terminal.
"The green hydrogen projects of the Port of Valencia show that the ports can be at the forefront in ecological transition", assured Camargo after his visit to the Valencian site. 
The Valencian precincts maintain commercial relations with various Colombian ports. Specifically in 2022, the main ports in this country with which Valenciaport operated were: Cartagena, Buenaventura, Barranquilla, Santa Marta, Barrancabermeja and Turbo.
Last year, the annual cargo and unloading traffic between Valenciaport and the Peruvian ports totalled 239,557 tonnes of goods, almost 88% of which were containerised. 85% of the operations carried out were exports, the main goods leaving the Valencian ports for Colombia being: construction materials, agri-foodstuffs followed by chemical products. On the other hand, import traffic focused mainly on agri-foodstuffs.