Eco Wave Power gets OK to delist from Nasdaq First North
Eco Wave Power has received approval from Nasdaq First North Growth Market Sweden for the delisting of its common shares, as part of the move to shift its focus on the U.S. market.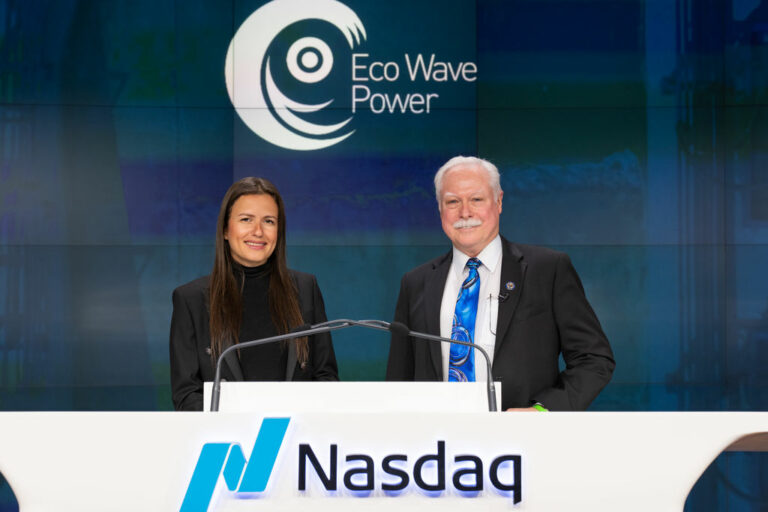 As a result, from 14 June, Eco Wave Power's only listed securities will be its American Depositary Shares (ADSs) which trade on the Nasdaq Capital Market under the ticker WAVE.
The company submitted the application 90 days after revealing its intention to delist on 25 February.
Nasdaq First North announced its decision on 30 May, stating that the last day of trading for the company's common shares will be 13 June.
"As we advance new project opportunities in the United States and expand our pipeline in this market, we see a significant opportunity to leverage our listing on the Nasdaq to elevate our corporate profile and ultimately improve our liquidity and value," said Inna Braverman, co-founder and CEO of Eco Wave Power.
"Consolidating trading on the Nasdaq Capital Market is expected to reduce the public company expenses related to maintaining two listings, streamline our administrative requirements associated with complying with listing rules in two different jurisdictions and ultimately make it easier for our global shareholders to access liquidity in the largest capital market in the world."
Eco Wave Power plans to keep the electronic number of the Swedish common shares in place. As a result, holders of the Swedish common shares are under no obligation to take any action and may maintain their current holdings in the current format, meaning there is no obligation to convert the Swedish common shares to ADSs.
If a shareholder decides to trade their shares on the Nasdaq Capital Market, then they would need to convert their common shares to ADSs.
The Swedish-Israeli wave energy company has reached an agreement with The Bank of New York Mellon, the depository of the ADSs, to enable all shareholders on Nasdaq First North to convert their common shares to ADSs free of charge for 90 days from the date of the company's submission of its delisting application.
To remind, Eco Wave Power held a bell-ringing ceremony in January to officially mark the occasion of becoming a publicly listed company on the U.S. stock market.
The company recently unveiled plans to relocate its wave energy plant from Gibraltar to the west side of the United States, in AltaSea's premises in the Port of Los Angeles, while it is also exploring options for a potential power plant in New Jersey.
---
Register for Offshore Energy Exhibition & Conference:
---