Itochu and Orascom to set up ammonia bunkering hub in Suez Canal
Japan-based trading company Itochu Corporation has signed a Memorandum of Understanding (MOU) with global engineering and construction contractor Orascom Construction on the development of ammonia bunkering in the Suez Canal, Egypt.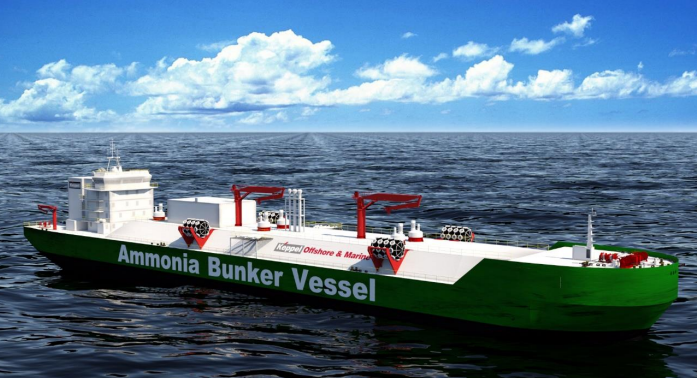 Orascom Construction has extensive experience in the energy transition through various sectors such as sustainable industrial and infrastructure development and renewable energy, which will be used to the development of the proposed ammonia bunkering hub in the Suez Canal.
The duo in collaboration with potential future partners aims to establish a global supply chain by promoting the joint development of an ammonia bunkering in the Suez Canal, a strategic location for international maritime logistics.
Itochu has been promoting the development of ammonia bunkering in Singapore and Spain, the Strait of Gibraltar, with partner companies, and now the Suez Canal will be added to this list.
The company is also aiming to develop ammonia bunkering hubs in various European ports, the Panama Canal, Japan, and other key areas in the international maritime logistics network.
Itochu's approach encompasses the development of ammonia-fueled ships including bulk carriers and container ships, as well as the owning of and financing of those ships.
The approach also involves collaborating with shippers committed to decarbonizing international logistics, developing ammonia bunkering hubs, fuel ammonia procurement and participating in low carbon or green ammonia production projects.
Itochu Corporation has also established a joint study framework aimed at discussing current issues of using ammonia as a marine fuel. Eleven organizations and companies have recently joined the study, expanding the number of members to 34. These include Anglo-Eastern Ship Management, BHP, Bureau Veritas, CMA CGM, INPEX, JFE Steel, Lloyd's Register, Maersk, Navios Group, Rio Tinto, and Vitol Asia.
This MOU is an important milestone in the adoption of ammonia as a marine fuel as it gains prominence as a strategic lever for the maritime industry to reach its decarbonization targets for 2050.
According to the International Energy Agency, ammonia, which had a zero percent share in shipping's energy consumption in 2022, is forecasted to reach 6% share in 2030, 15% share in 2035, and a substantial 44% share in 2050, making it the winner in the fuel selection palette of shipping's decarbonization.
However, some of the major obstacles the fuel faces are its toxicity and production scalability.
The maritime industry is eyeing the development of dedicated ammonia bunkering vessels. But, the challenge lies in the unique characteristics of ammonia: its low energy density demands larger quantities to be bunkered, and its potential hazards necessitate special safety measures.
That being said, the sector might be on the cusp of overcoming these challenges.