MSC raises the bar with undocking of 24,116 TEU mega boxship
Ultra-large containership with a capacity of 24,116 TEUs built for Mediterranean Shipping Company (MSC), the world's largest ocean carrier by operated container vessel capacity, has been undocked at Hudong-Zhonghua's shipyard in China.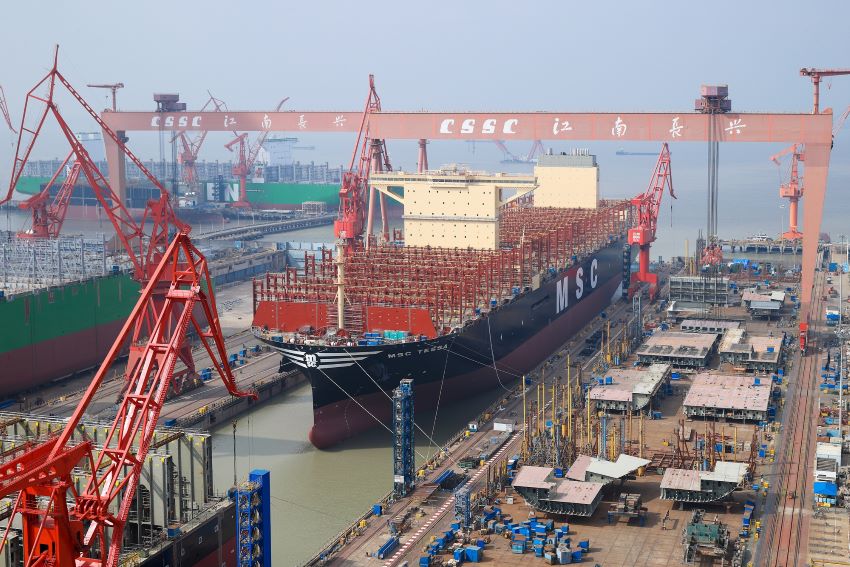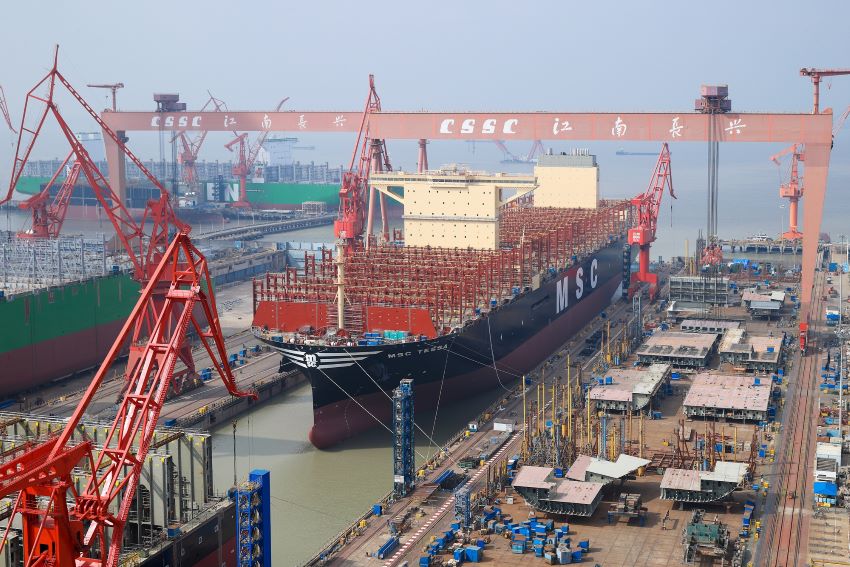 The vessel, deemed the world's largest containership so far, was undocked on 1 August at the shipbuilder's Changxing Shipbuilding Base.
Said to represent a new record for Hudong-Zhonghua, the containership named MSC Tessa surpasses the recently delivered 24,000 TEU-class Ever Alot by 112 TEUs.
Together, the two ships indicate the increase in the construction of the world's ultra-large containerships led by Chinese shipbuilders.
The newbuild is independently designed by Hudong-Zhonghua and features a total length of 399.99 metres and a width of 61.5 metres.
It will come equipped with a hybrid scrubbed desulfurization unit, small bulbous bow, large diameter propellers and energy-saving ducts.
At the same time, the ship uses the bubble drag reduction system which reduces the total energy consumption and the corresponding total carbon emissions by 3% to 4%.
The shaft generator is also used for the first time, which can effectively reduce fuel consumption, optimize EEDI energy efficiency indicators and reduce greenhouse gas emissions, the shipbuilder explains.
The vessel is the first in a series of four 24,116 TEU containerships ordered by MSC and is scheduled to be completed and delivered within this year.
In the company-related news, this July, MSC's subsidiary MSC Shipmanagement Limited of Cyprus signed a framework agreement with Quadrise, the supplier of MSAR and bioMSAR, to test the use of lower-carbon fuels on one or more containerships.
Register for Offshore Energy Exhibition & Conference: