Prosafe taking part in four tenders to win more work for its vessels
Offshore accommodation provider Prosafe is partaking in four ongoing tenders to secure more assignments for its fleet of vessels.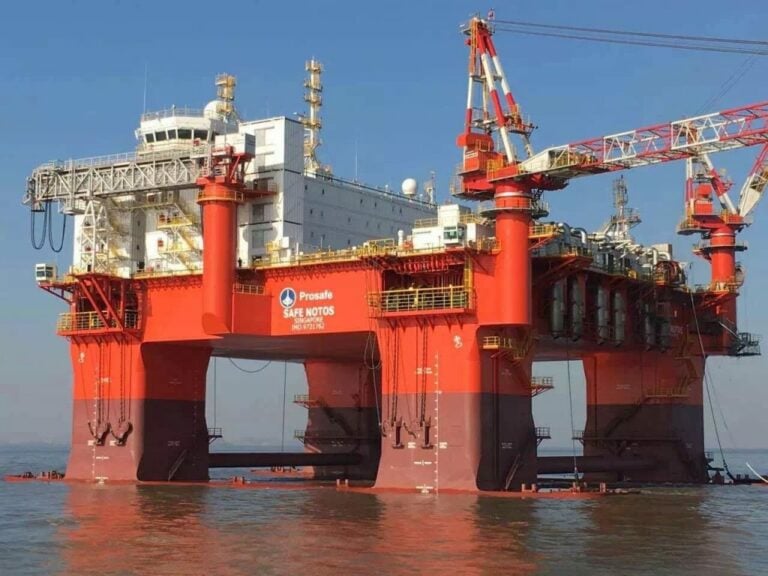 While Prosafe is currently not participating in any ongoing tenders in Brazil, the company is engaged in multiple tenders in the North Sea. The first of these North Sea tenders comes with an eight-month duration and includes a one-month option. If the firm wins this walk-to-work assignment, which is expected to start in 2023, the job will be carried out in Denmark.
The second ongoing tender is for a firm duration of ten months plus six months of options. This tender is for operations in Norway during 2024 and will entail a semi-submersible or a jack-up unit. The work for the third tender, which is also expected to start in 2024, has a firm duration of four months with additional four months of extension options. This job, which a semi-submersible unit would undertake, will be done in the UK.
The last tender – in which Prosafe is currently participating – is for work in North America, scheduled for 2025. This work is for a three-month firm period and entails two months of additional options. It will be carried out by a semi-submersible unit.
Four laid up vessels
Prosafe further informed that the Safe Caledonia unit, having operated for TotalEnergies at the Elgin platform in the UK since 7 March 2022, had completed its contract on 2 December 2022. Due to this, the vessel is currently laid up at Scapa Flow in the UK, pending future work. Two more vessels are currently laid up in Norway. These are Safe Boreas, which is laid up pending future work, and Safe Scandinavia, which is being marketed broadly, according to Prosafe.
The company also says that Safe Concordia is laid up in Curaçao pending the start of the upcoming project in the U.S. Gulf of Mexico. According to Prosafe, the firm duration of this contract, which is slated to start within a window of July through October 2023, is 330 days with up to six months of options. The firm part of this deal is approximately $33 million. In addition, a standby rate of $28,000 per day has been agreed for the period from 1 August until the latest start date of 31 October. The value of the six-month option is a total of $19 million.
Update on other vessels in the fleet
Meanwhile, Prosafe confirmed the signing of a contract with Petrobras for a firm period of 650 days for the Safe Zephyrus unit, which is due to kick off this assignment in May 2023. This contract is worth around $73 million, equivalent to $112,500 per day. The company highlighted that Safe Zephyrus completed its contract with BP at ETAP in the UK North Sea on 21 December 2022. Therefore, this vessel has already embarked on the mobilisation and preparation activities for the Petrobras contract.
As Safe Eurus was awarded a four-year contract with Petrobras in May 2022 with a planned start-up in 1Q 2023 following on from the expiry of the current contract, this vessel is expected to be off-hire for 30 days in April 2023 for Petrobras contract modification work and hull cleaning. Additionally, Prosafe intends to advance and execute the vessel's next SPS, originally scheduled for 2024, in the same period to avoid additional future off-hire periods.

The company also underlines that Safe Notos, which started a new four-year contract with Petrobras on 18 July 2022 in direct continuation of the previous contract, is expected to be off-hire for 30 days in May 2023 for Petrobras contract modification work and hull cleaning.