Report: Police stand guard over LNG terminals as Germany prepares critical infrastructure law
Germany has ordered police to guard liquefied natural gas (LNG) terminals under construction as it prepares a law to strengthen the protection of critical infrastructure, Reuters reports.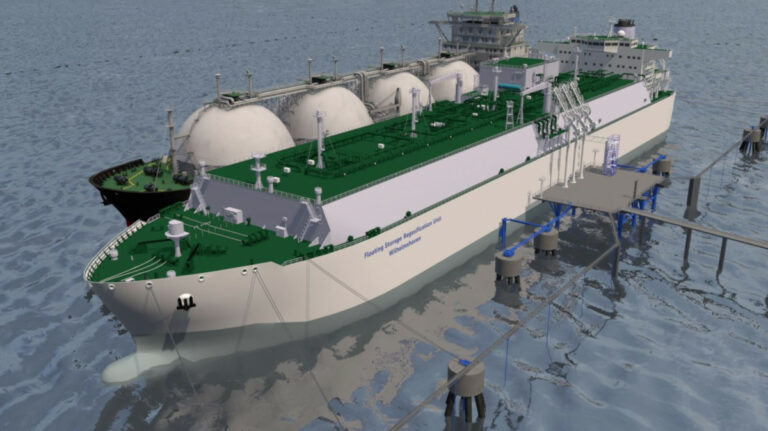 Germany's interior minister Nancy Faeser told Reuters on 19 October that police were ordered to protect the LNG terminals and aerial supervision of the rail network was increased.
Faeser said that her ministry created a special unit to coordinate the protection of critical infrastructure after Russia invaded Ukraine in February.
As part of these efforts, police were guarding the LNG terminals built to help Germany replace pipeline deliveries of Russian gas and would also accompany the LNG shipments, the minister told Reuters.
On civil unrest, Faeser said the recent announcement of a €200 billion package to help compensate for the impact of rising energy prices seemed to have calmed a swell in anti-government protests over soaring inflation.
Germany is accelerating efforts to ensure the security of supplies and is building four floating LNG terminals in Brunsbüttel, Wilhelmshaven, and at the ports of Lubmin and Stade.
Last month, German Chancellor Olaf Scholz visited the countries of the Gulf region when a new Energy Security and Industry Accelerator (ESIA) Agreement was signed between Germany and the United Arab Emirates.
As part of the agreement, ADNOC entered into an (LNG) supply deal with RWE, under which ADNOC will provide an LNG cargo for delivery in late 2022, to be used in the commissioning of the floating LNG import terminal at Brunsbüttel.
In addition, ADNOC has reserved a number of further LNG cargos exclusively for German customers in 2023.
Follow Offshore Energy's Clean Fuel on social media: