Subsea orders uplift TechnipFMC's backlog to $9.4 billion
TechnipFMC has reported full-year inbound orders of $8.1 billion for 2022, a 20 per cent increase compared to 2021, said to be driven by $6.7 billion in orders from the Subsea segment.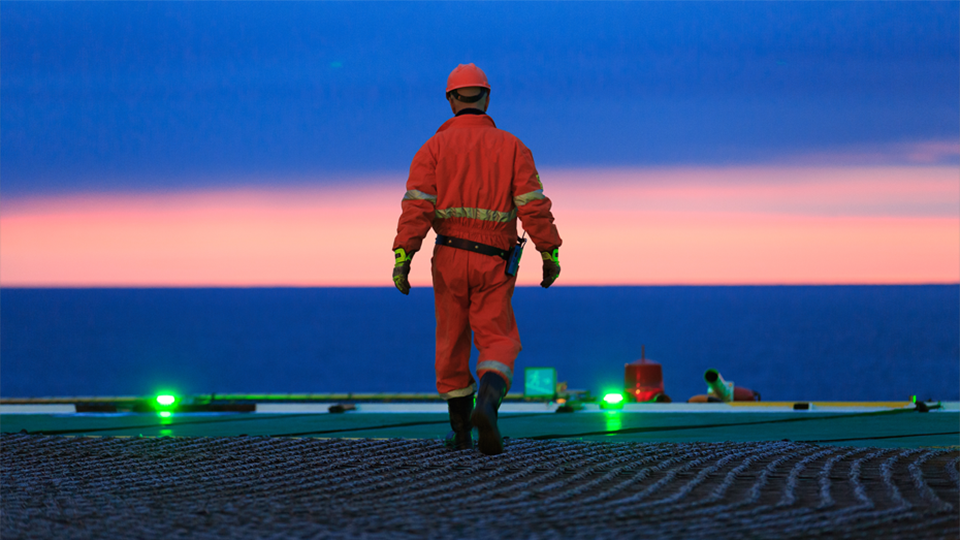 In Q4 2022, the total company revenue was $1,694.4 million, with an adjusted EBITDA, which excludes pre-tax charges and credits, of $120.9 million, while in the full year of 2022 total revenue was $6,700.4 million and adjusted EBITDA was $646.5 million.
"We are in the midst of a multi-year growth cycle. Full-year inbound orders grew 20% versus 2021 to $8.1 billion, driven by Subsea inbound of $6.7 billion. This strong inbound resulted in 24% growth in Subsea backlog, helping drive total company backlog to $9.4 billion at year-end," said Doug Pferdehirt, Chair and CEO of TechnipFMC.
"Total Company adjusted EBITDA increased nearly 20% to $670 million versus the prior year, when excluding the impact of foreign exchange. Our results demonstrate further improvement in revenue and adjusted EBITDA margin in both operating segments and illustrate our strong commitment to deliver on our financial objectives."
Subsea reported fourth-quarter revenue of $1,342.5 million, a decrease of 5.1 per cent from the third quarter. This decline is said to be due to lower vessel-based activity in South America, Asia Pacific and the North Sea, driven in part by seasonal factors. The adjusted EBITDA was $140.1 million, a decrease of 23.8 per cent compared to Q3.
The segment reported an operating profit of $61.5 million, which also declined sequentially due to the reduced activity. Subsea inbound orders were $1,515.9 million, including the award from Wintershall Dea for the Dvalin North project, a master services agreement with Petrobras, and the contract with TotalEnergies for the Girassol Life Extension (GIRLIFEX) project.
Subsequent to the period, the awards for Utsira High, Irpa and Verdande developments were announced and will be included in the first quarter 2023 results.
"Our Subsea Opportunities list, which highlights larger projects with the potential for award over the next 24 months, continues to represent a record level. We expect to see a material increase in the value of iEPCI awards in our 2023 inbound, leading to a record year for integrated project awards. We also forecast an increase in Subsea Services activity. Taken together, we expect our orders to exceed $8 billion in the year, of which 70% of inbound will come from direct awards, iEPCI and Subsea Services," Pferdehirt said.
Surface Technologies reported fourth-quarter revenue of $351.9 million, an increase of 10.7 per cent from the third quarter. This was driven by international markets, particularly the Middle East where TechnipFMC continues to execute the ten-year framework agreement with the Abu Dhabi National Oil Company (ADNOC).
The segment reported operating profit of $25.6 million and an adjusted EBITDA of $44.4 million, both showing an increase due to higher sequential revenue as well as improved profitability in North America, offset in part by the timing of costs associated with the ramp-up in Middle East volume. Inbound orders were $326.6 million, a decrease of 27.3 per cent sequentially.
In 2023, TechnipFMC expects revenue from Subsea in the range of $5.9 – 6.3 billion, and in Surface Technologies in the range of $1.3 – 1.45 billion.
"At the midpoint of our guidance for 2023, we anticipate total Company revenue growth of approximately 12% to $7.5 billion, with adjusted EBITDA expected to increase to approximately $870 million," Pferdehirt concluded.
"We enter the year with a strong market outlook and a further step-up in our targeted financial performance. We expect our 2025 outlook will demonstrate significant progress on our path to much improved financial returns. Most importantly, it does not mark an end point, but rather a major milestone on a more ambitious journey ahead."
SUBSCRIBE