Solstad hands over another vessel to undisclosed buyer
Farstad Shipping, a wholly-owned subsidiary of the Norwegian offshore vessel owner Solstad Offshore, has sold another one of its vessels to a buyer, whose identity was not revealed.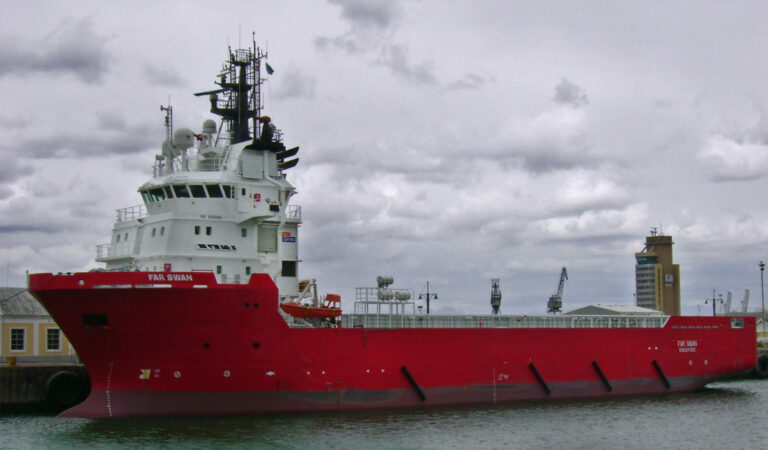 Back in June 2017, a new offshore supply vessel company was formed in Norway by combining three companies – Farstad Shipping, Solstad Offshore and Deep Sea Supply – resulting in a fleet of 152 vessels.
Solstad Offshore reported on Tuesday that one of these subsidiaries, Farstad Shipping, had sold the platform supply vessel (PSV) Far Swan. The undisclosed buyer took delivery of the vessel on 16 November 2021. The 2006-built vessel is of a VS470 MK II Design. It was built by Aker Yards A/S Langsten.
For the past couple of years, the vessel carried out operations in Australia and Qatar. In 2018, Inpex Australia awarded contracts to Solstad for the provision of two offshore supply vessels for the Ichthys LNG Project in Australia. One of these contracts was for the PSV Far Swan and it started on 4 April 2018. The duration of the contract was for one month, followed by five one-month extension options. In September 2018, Solstad was awarded a long-term contract for this PSV for operations offshore Qatar. 
Solstad states that the sale of this vessel will result in an immaterial accounting effect for the fourth quarter of 2021. In the last few months, the firm has been selling off its fleet, while also winning new deals for its vessels. Solstad obtained new contracts in September for seven PSVs in West Africa. The following month, the company sold seven vessels for recycling, as they were considered to be irrelevant for present and future markets.
Recently, Solstad won a contract extension for its PSV Normand Server along with two-term contracts for its medium-sized construction support vessels (CSVs). In addition, the company completed the sale of another vessel last week.
The new owner, whose name was not disclosed, took delivery of the vessel on 12 November 2021.