Solstad gets rid of three anchor handlers, secures North Sea work
Norwegian offshore vessel owner Solstad Offshore has sold three of its anchor handling tug and supply (AHTS) vessels and secured new contracts for platform suppliers in the UK.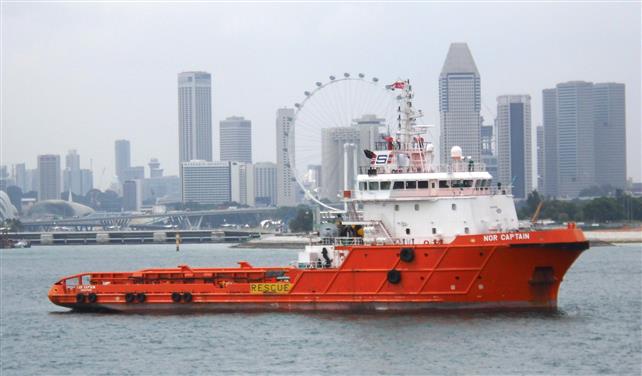 Subsidiaries of Solstad Offshore have sold three anchor handlers. The vessels are Nor Captain (owned by Solstad Offshore Singapore), Far Sword, and Far Stream (owned by Farstad Supply). The first vessel was built in 2007 and the other two in 2006. No financial details have been revealed.
Delivery of the vessels to the new owner took place on 3 February 2022. The sale of the vessels will result in an immaterial accounting effect.
Back in December 2021, Solstad sold another AHTS vessel, the 2001-built Far Scout, to an undisclosed buyer. About a month before that, the platform supply vessel Rem Provider, built in 2007, was also sold.
New contracts for Solstad
In a separate statement on Thursday, Solstad said that the PSV Normand Sitella has been awarded a term contract with a UK operator to support its assets in the UK North Sea. The contract will start within March 2022 for an initial period of one year firm, with two optional years.
Normand Sitella will join the Solstad-owned PSVs Sea Falcon and Sea Forth working on a term contract for the same UK operator.
In addition, a one-year option on the Sea Forth contract has been declared, meaning this vessel is now on a firm contract until March 2023, with a further optional year remaining.
Last December also proved to be lucrative for Solstad as the company secured several different contracts across different locations, including Brazil, UK North Sea, and Australia with two different operators, Santos and Woodside.
---
The article has been updated to add Solstad's second statement on Thursday, revealing details about new contract awards in the UK.