Another mystery buyer gets its hands on Solstad vessel
Farstad Shipping, a wholly-owned subsidiary of the Norwegian offshore vessel owner Solstad Offshore, has sold another one of its vessels to a buyer, whose identity was not revealed.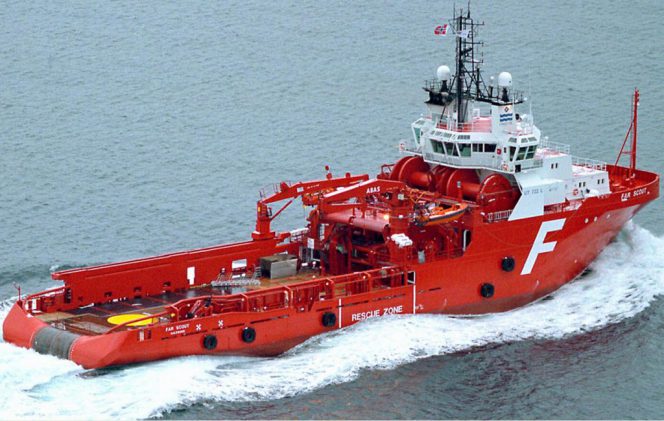 Back in June 2017, a new offshore supply vessel company was formed in Norway by combining three companies – Farstad Shipping, Solstad Offshore and Deep Sea Supply – resulting in a fleet of 152 vessels.
According to Solstad Offshore's statement from Friday, one of these subsidiaries, Farstad Shipping, sold the Anchor Handling Tug Supply (AHTS) vessel Far Scout to an undisclosed buyer, who took delivery of the vessel on 17 December 2021.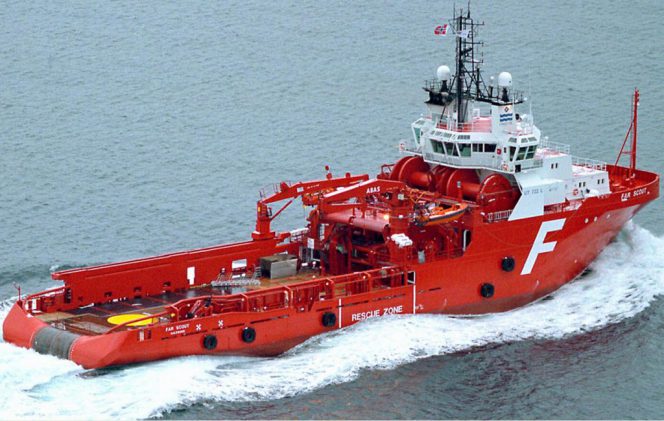 The 2001-built vessel is an 80-meter-long and 18-meter-wide AHTS that can accommodate 35 people. It was built by the Langsten yard. For the past couple of years, the vessel carried out operations in Brazil. In 2018, Petrobras awarded contracts to Solstad for the provision of two AHTS vessels to support its operations in Brazilian waters.
One of these contracts was for the AHTS Far Scout. The duration of the contract was for one year, while the charterer was given the option to extend the contract for a further one-year period. In September 2019, Petrobras exercised its option to extend the contract for another year for operations offshore Brazil.
Solstad has been selling off its fleet, while also winning new deals for its vessels in the last few months. In November this year, the company completed the sale of two vessels. The first vessel was sold only a few days before the second sale was completed.
December is proving to be very lucrative for Solstad due to several new contract awards. After it secured contracts for two of its PSVs with Equinor for operations in Brazil earlier this month, the firm added two more contract awards for two other vessels, which would be supporting Santos' drilling operations offshore Australia.
A few days later, Solstad won a contract for another one of its PSVs, which would enable the vessel to continue supporting operations in the North Sea.
The latest contract award was announced on Thursday. It will enable Solstad to support Woodside's operations offshore Australia.