Overview page containing news articles
Sweden
List of the highlighted articles
Hydrogen fuel cell supplier PowerCell Group and methanol-to-hydrogen technology firm e1 Marine, in p...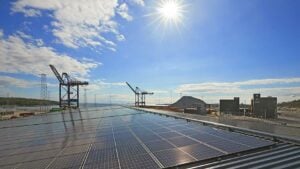 Ports of Stockholm has decided to build six new rooftop solar cell systems to increase its solar ele...
The Ports of Stockholm and the Freeport of Riga Authority have signed a Memorandum of Understanding ...
Subscribe to the daily newsletter
Daily news in your inbox?
The latest news and in-depth stories Daily news and in-depth stories in your inbox