Solstad pulls off hat-trick award with ConocoPhillips
Norwegian offshore vessel owner Solstad Offshore has inked new long-term deals for three of its platform supply vessels (PSVs) with ConocoPhillips for operations off Norway.
Solstad Offshore informed on Thursday that it has entered into new contracts with ConocoPhillips Skandinavia for the PSVs Normand Server, Normand Supporter and Normand Fortune.
The Norwegian vessel owner explained that the new contracts will start in direct continuation of the current firm periods on the vessels. This means that these vessels will be kept fully utilized to Q1/Q2 2027.
The PSVs Normand Server, Normand Supporter and Normand Fortune were built in 2011, 2012 and 2013, respectively.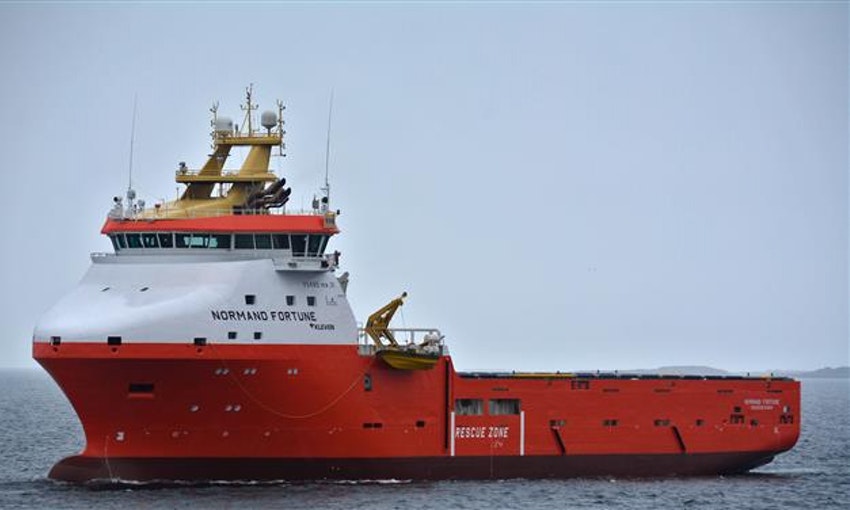 In addition, Solstad confirmed that it has been working together with ConocoPhillips on the Norwegian Continental Shelf since 1974, and "are very pleased to continue the collaboration in the years to come."
Furthermore, the vessel owner explained that these PSVs are fitted with battery-hybrid systems in addition to shore power. The vessels have been on contract for ConocoPhillips Scandinavia since 2018 and will continue to support the oil and gas player's activities on the Norwegian Continental Shelf.
To remind, Solstad was awarded charter contracts for a firm period of four years and eight months, plus three annual extension options for PSVs Normand Server and Normand Supporter by ConocoPhillips Skandinavia in April 2017.
Back in October 2021, ConocoPhillips Skandinavia extended its contract for the PSV Normand Server for one year and exercised an extension option for its current contract for the PSV Normand Supporter the following month.
Solstad has been winning new deals for its vessels while also selling off its fleet since the start of the year. Last month was particularly busy on this front as the firm sold three of its AHTS vessels and secured new contracts for two of its PSVs in the UK, while also securing multiple contracts for several of its CSVs for projects in the North Sea, Brazil, and West Africa.
In addition, the Norwegian vessel owner also sold two more of its AHTS vessels to a buyer whose identity was not revealed and won contracts within the renewable energy sector for three more CSVs. In February 2022, Solstad also scored a new deal with Petrobras for another CSV.